Who? Nicole Kidman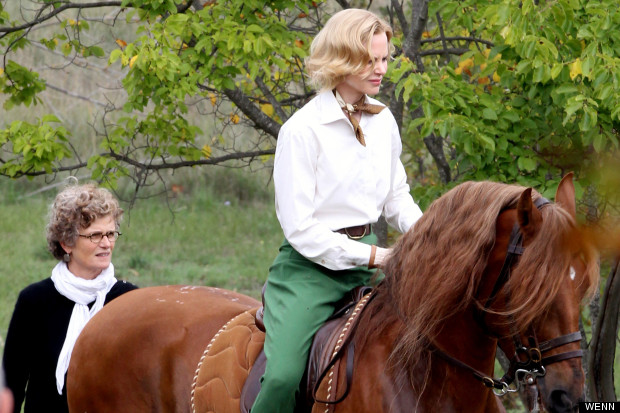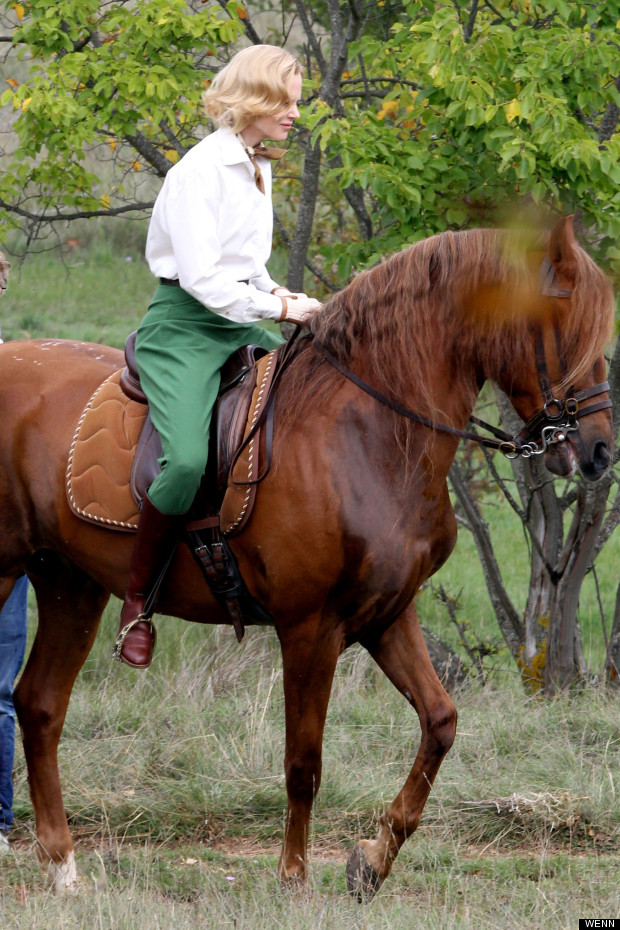 What? In these latest pictures of Nicole Kidman as Princess Grace, the actress is seen sporting a crisp white shirt, beautiful pair of green riding trousers and matching boots.

Where? Monaco, 12 October

Verdict? We've been impressed with Nicole's costume and styling as one of our favourite royals. Overlooking the perturbed expression, we love this look on the Aussie. So far, so good.

For more Princess Grace images, have a flick through our gallery below.