Most women take their time perfecting their post-baby bodies, but supermodel Gisele is clearly not most women.

Posing on the cover of the June edition of Vogue Brazil, the 32-year-old shows off her tight, toned post-baby body in a black bikini, a biker vest and some carefully applied baby oil. Given the fact that the Brazilian bombshell gave birth to her daughter Vivian two months previously, it's a rather impressive display. To say the least.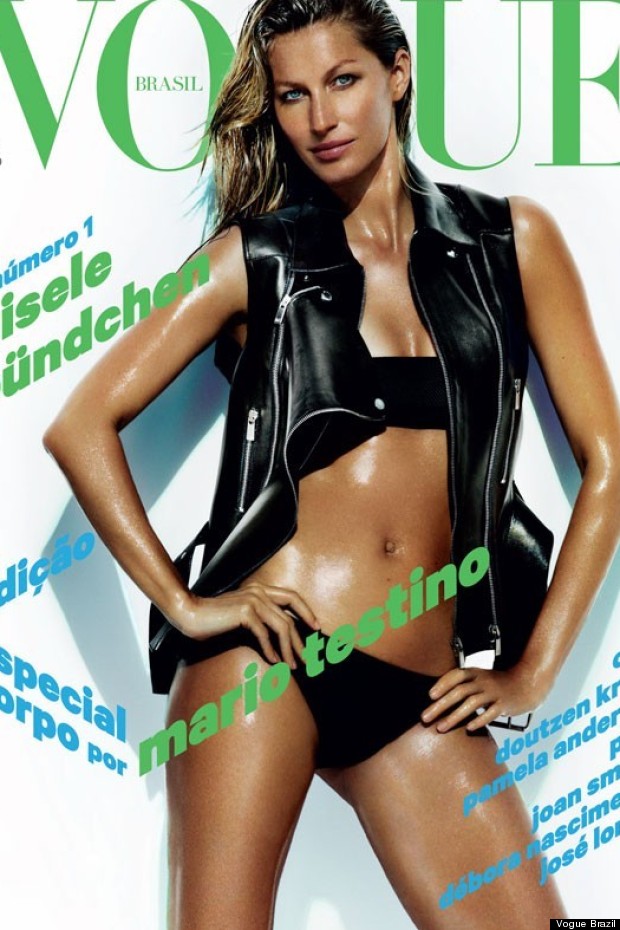 Shot by legendary photographer Mario Testino, Gisele looks svelte and in tremendous form on the inner pages of the magazine as she gets back to what she does best - posing in next to nothing and reminding us that we haven't been to the gym in quite some time. We make ourselves feel better by saying that this is all down to good genes - and most likely hours of intensive yoga and pilates. Either way, she's clearly wasted no time getting back into shape.

If you can stomach any more gorgeous supermodels, check out our gallery...