Not many do glamour quite like Rosie Huntington-Whiteley.

Arriving into Sydney International Airport today, the model and actress looked like she was all set for a photo shoot, with immaculate make-up, hair and outfit.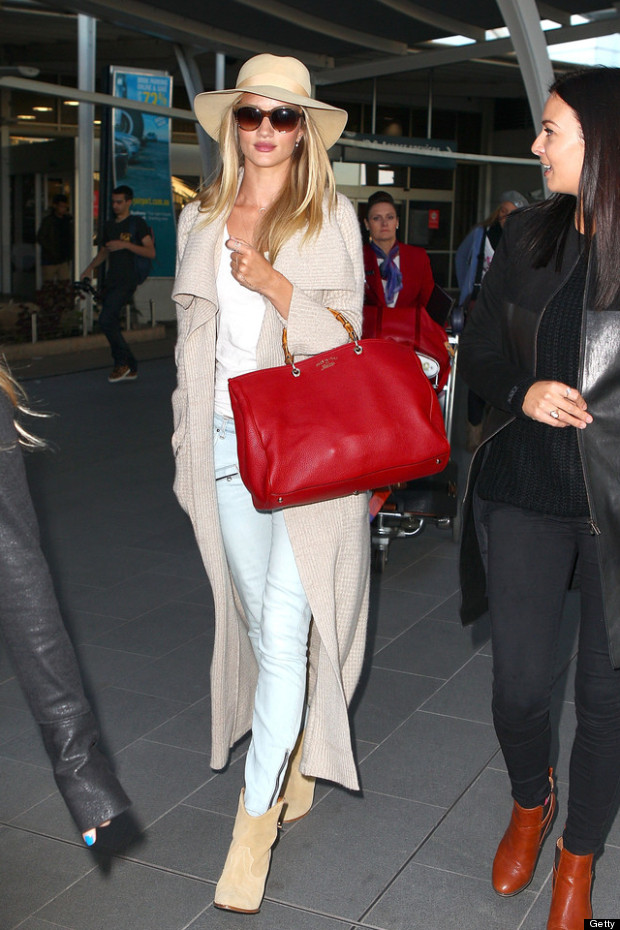 Dressed in a basic white tee, skinny jeans, a floor-length beige cardy, cream hat and suede camel boots, Rosie effortlessly pulled off that chic look. Her large red Gucci bag added a splash of colour and was the perfect accessory to her 'just-got-off-a-plane-but-still-stunning' look.

The Victoria's Secret model is in Australia for a Hayman Island photo shoot as new ambassador for Australian beauty brand, ModelCo.
And judging by her stunning looks, they picked the perfect woman for the job.