It's my party and I'll blow the style competition away if I want to... is what we imagine Russian supermodel Natalia Vodianova was crooning as she got dressed for the Arts For Life charity gala on Monday.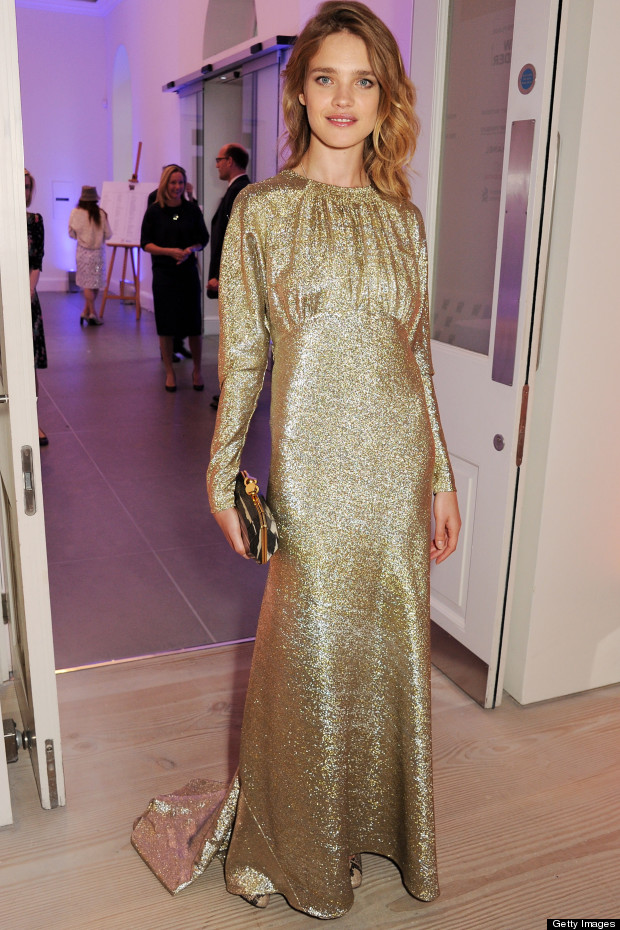 Co-hosting the event at the Saatchi gallery in London, the Russian supermodel wore an exquisite shimmering gold gown with full-length sleeves and a folded neckline. The vintage train and general old-school aesthetic reminds us of the silky vintage Christian Dior gown that Kate Moss wore to a fashion event back in 2007 - and Natalia's tousled hair also has similarities to Kate's from that night.

Let's hope Natalia didn't go home with a rip in her gorgeous creation like Kate did though.

See more supermodels in our gallery - beauty knows no limits with this bunch.