She's a quirky one, that Emma Roberts.

We've thought so for a while, and now with this latest accessory, the deal is sealed.

Emma, who is currently filming We're The Millers with Jennifer Aniston, was photographed yesterday in LA with a handbag in the shape of a milk carton. Interesting. What's next? A tin of Heinz baked beans as a backpack? A lobster telephone as a hat? Oh wait, that's been done.

Jokes aside, we think the bag is cute, and we love her kitten-eye sunglasses and those Alexander Wang shoes, don't you?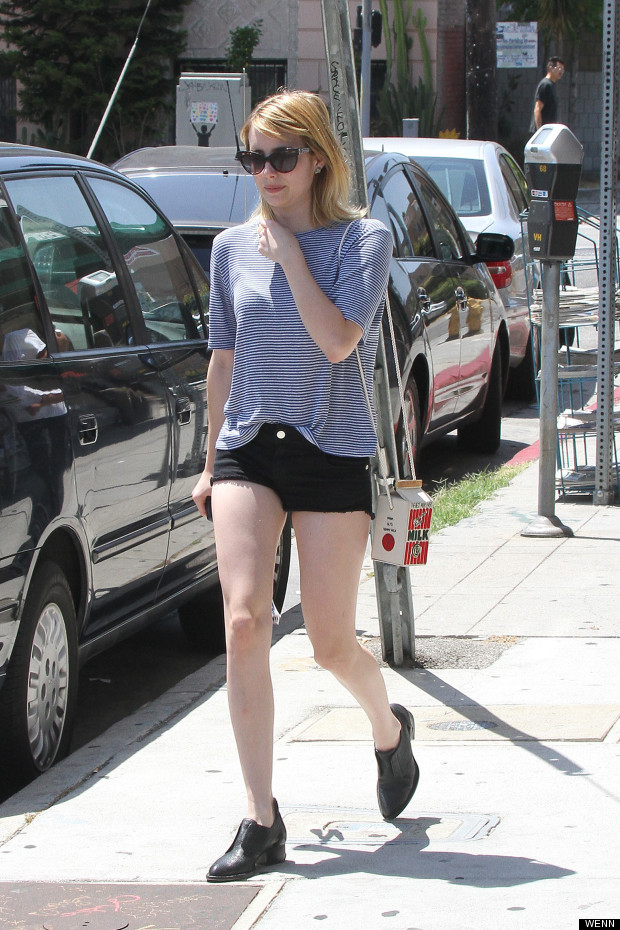 And, just because everyone always wants more Jennifer Aniston, here's a gallery for you.