Kristen Stewart and Robert Pattinson are back on. Yay.

Wait a minute, didn't we already know this? Well, yes we did BUT now they've been spotted out and about together so things are #toteson-ish again. However, they don't look super-psyched about it...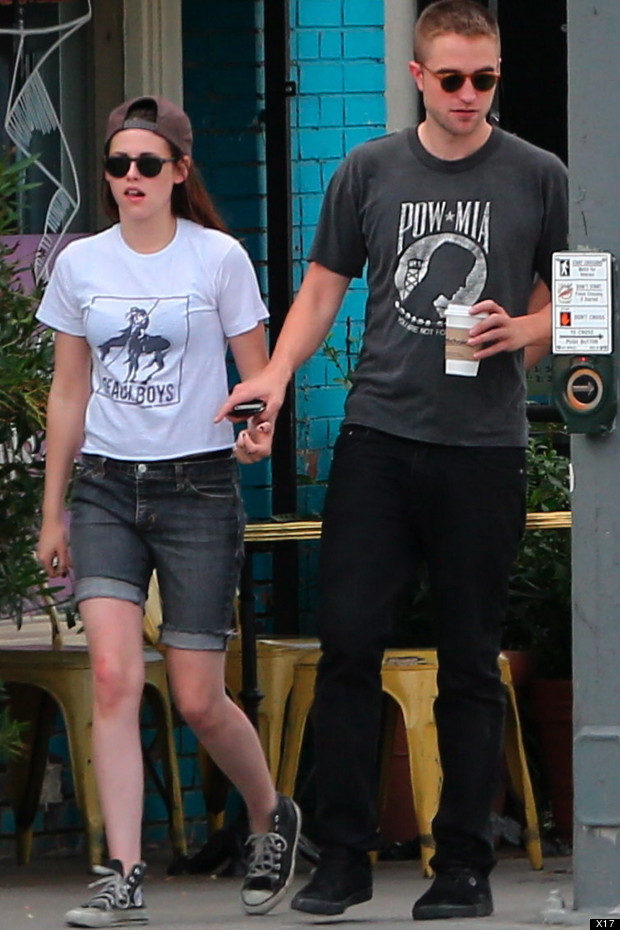 The star-crossed Twilight lovers have been having a bit of a tough time lately attempting to salvage their showmance from the wreckage left behind by K-Stew's affair with married film director, Rupert Sanders. BUT since the pair were seen holding hands in Los Feliz after lunch with friends at the weekend it seems they're back on track - even if they're in a grump about it. Huzzah!

Come to think of it, we can't think of many occasions these two have actually looked happy together. Does this pic count? For more sour-faced pics of K-Stew and R-Patz, look no further than below...