Like mother, like daughter is a seriously good thing when your mam is the UMA THURMAN. Pulp Fiction will never not be a cult classic.

Uma and her daughter Maya - 14-years-old going on gorgeous - pitched up at a Calvin Klein event for the HRC Marriage for Equality celebration in New York this week.

Tall, slender and stylish clearly runs in the family as both Uma and Maya went for understated attire - think black halter dress and heels, a white dress and snakeskin clutch - complete with signature sandy tresses.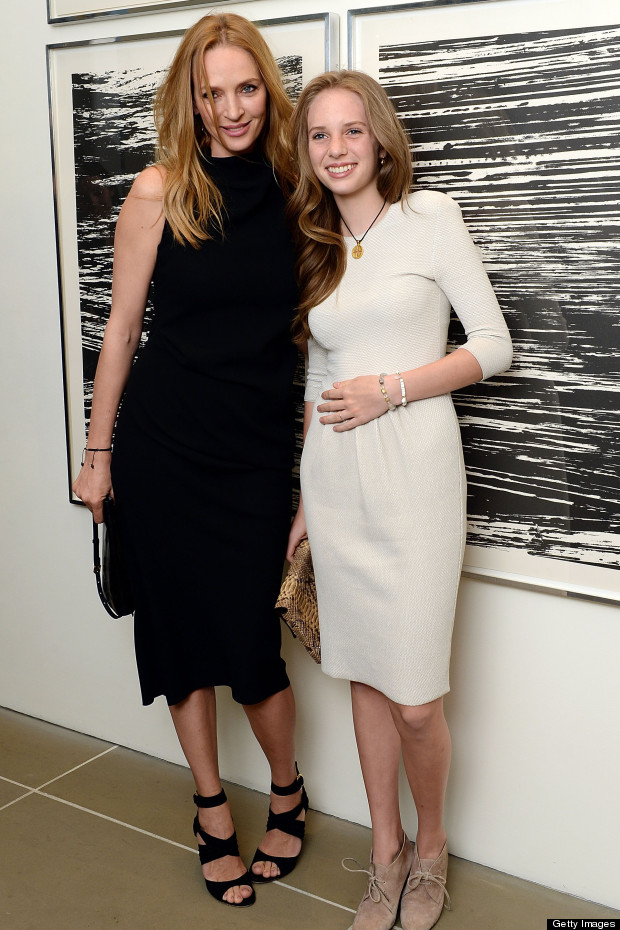 They've got the dress situ sussed - here's a little inspiration for the hand held (sparkle included):