Who? Everyone's favourite rock chick, Gwen Stefani.

What? Looking like everyone's favourite rock chick in leather trousers for a shopping trip in LA. We think she's looking pretty darn hot, from the flawless figure to the polished platinum waves. And we just love how she's matched her lips to her sunglasses, as well as her top.

Where? A designer boutique in a galaxy far away (oh, OK, somewhere in LA), 19 December.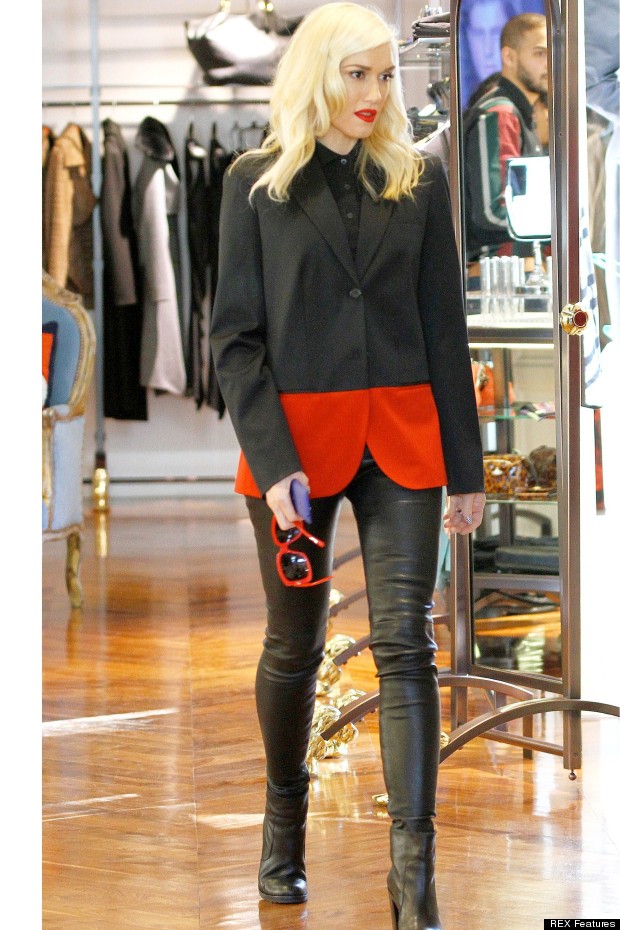 Verdict? What's not to love? We're yet to see Ms Stefani have an off day.