Last night it was ALL about punk at the Costume Institute Gala. This year's Met Ball was inspired by the exhibition: PUNK: Chaos To Couture which saw stars opt for studs, sequins and power plaids on the red carpet. Well, everyone except Gwyneth Paltrow who chose a pink Valentino gown. Very princess and totally lacking on the grungy-gorgeous drama thing *sighs*.

In short, Paltrow was all pink and no punk. Ok, so she may have intended to colour clash with the red carpet but our bet is that she just couldn't let herself go a la Madonna. The wig, the stockings, the headpiece? It's just not Gwyn's style.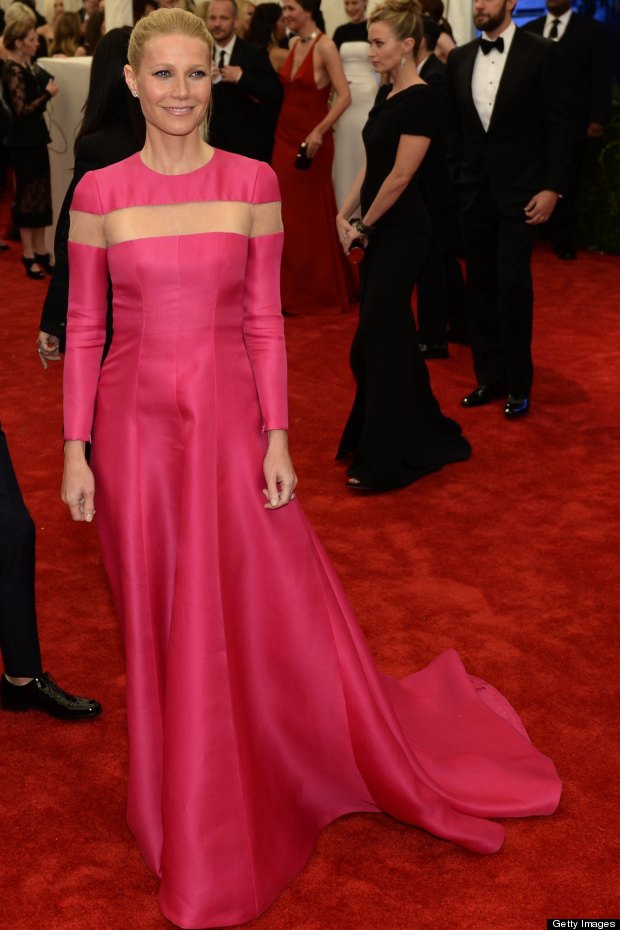 Click through our gallery of last night's over-the-top looks to see who was wearing what by which fabulous designer. It was ALL drama - Gwyn take note.