Question: How many amazing looks can Gwyneth Paltrow pull off in the name of promoting one book? Answer: A. Lot.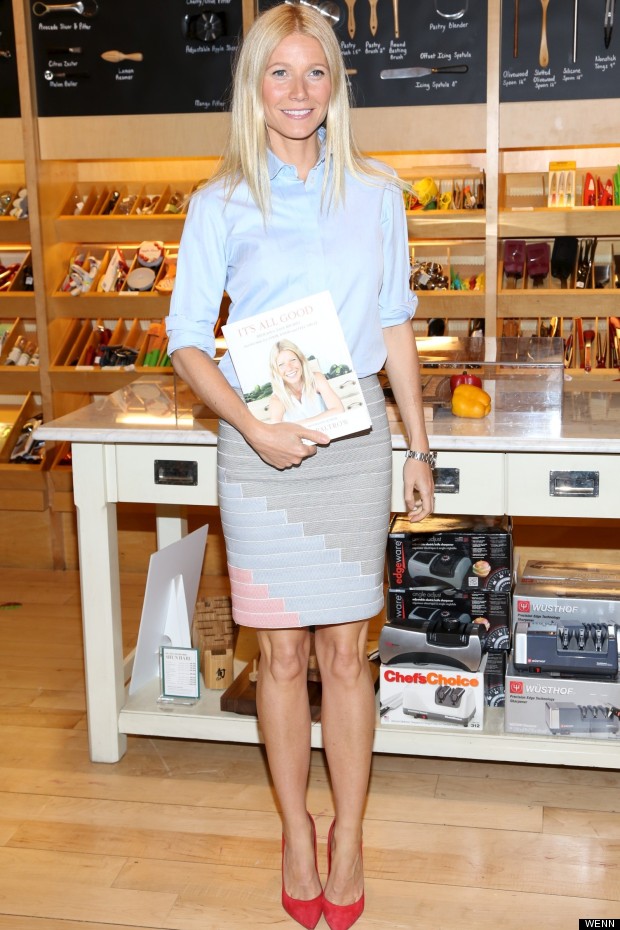 This woman's style rating is currently off the charts, and she nailed it yet again at a New York signing for the new book in question, It's All Good, in a pale blue shirt tucked in to a three-tone grey, powder-blue (matching the shirt) and pink body con skirt, finished perfectly with popping red suede stilettos. We want the number for her stylist. Immediately. Oh, ok, we couldn't afford her, but you know what we mean.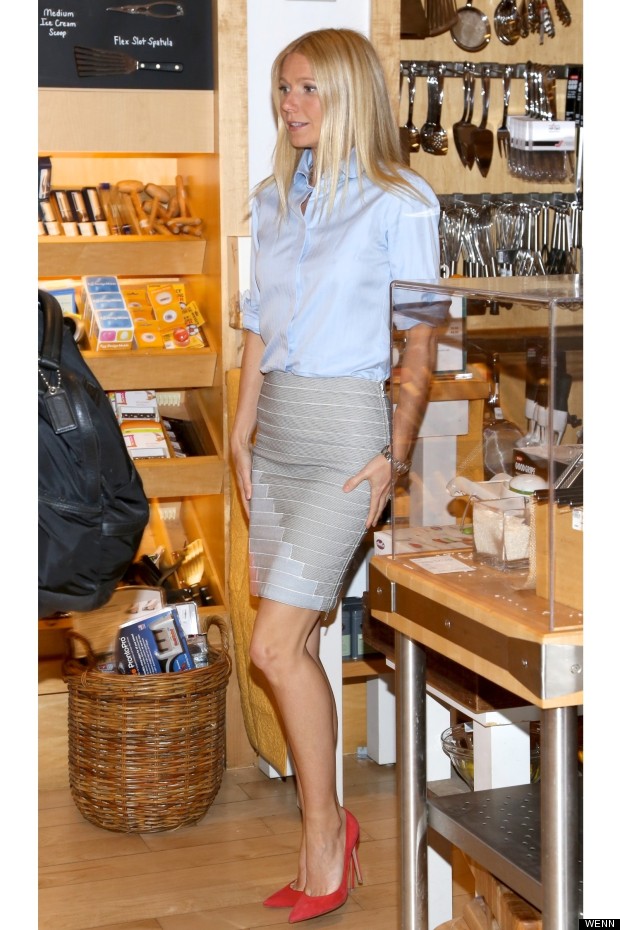 Same goes for her makeup artist, who's done another sterling job, leaving Gwynnie looking as fresh-faced and dewy as a teenager. *Sigh*.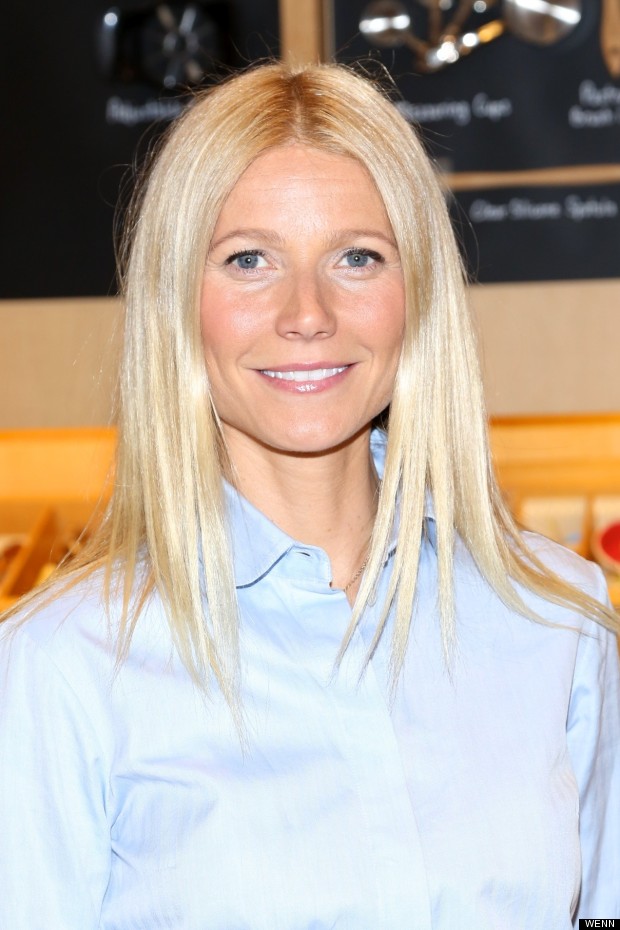 Want more Ms Paltrow? Course you do: