Who? Gwyneth Paltrow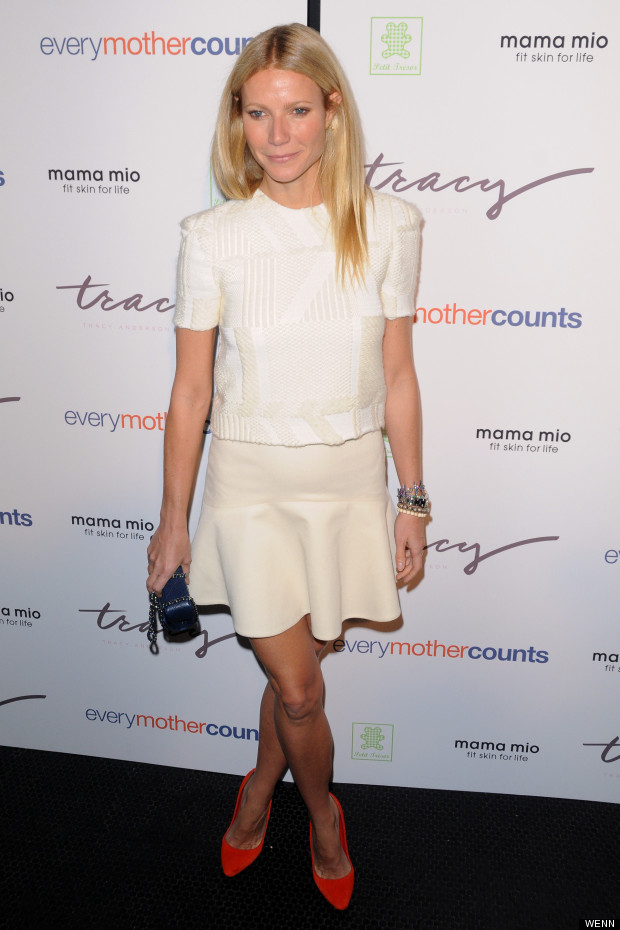 What? Gwyneth matched a cream leather skater skirt with a structured cream and white knit top and tangerine heels at a launch party for the Tracy Anderson Method Pregnancy Project launch party.

Where? New York, 5 October.

Verdict? Gwyneth is a fan of cream and white - she wore this tight number to a recent charity event. It obviously works for her, but it does border on boring. Thank goodness for those bright pumps.

And now for some of our other favourite blondes.