Say what you want about Gwyneth Paltrow's approach to diet, when it comes to it comes to Iron Man premiere red carpet style, this woman nails it.

It could be the success of the franchise, it could be a "what you start, you have to finish" approach given that she has always opted for more daring pieces to promote each of the three films.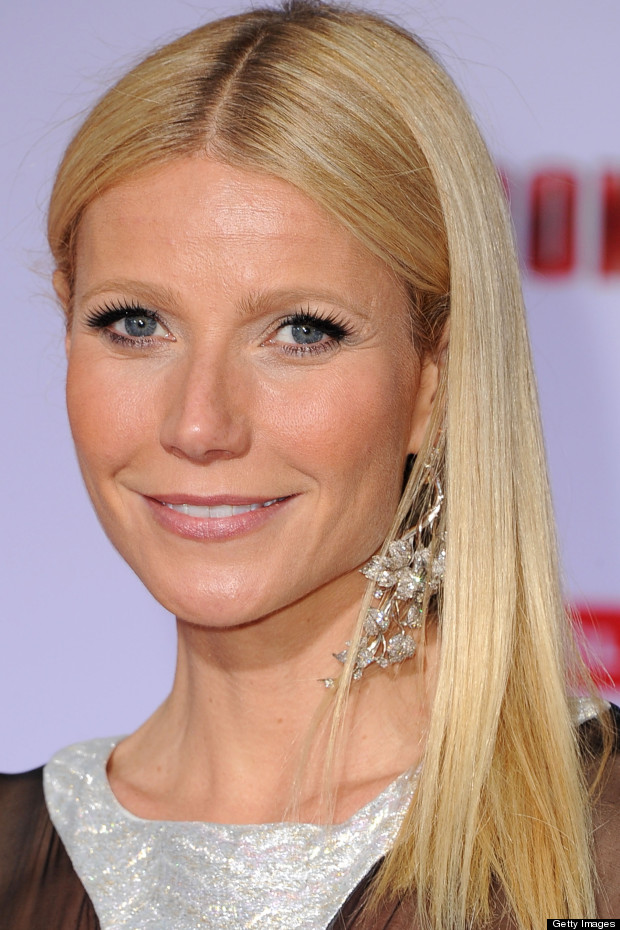 Alternatively, perhaps she proving to Hollywood film heads that despite being - gasp! - 40, she's just as relevant and awesome as her younger peers.

And considering she was named People magazine's most beautiful this week, we'd say the battle here has most definitely been won.

Whatever the reason, at the world premiere of Iron Man 3, Gwyneth went even more seriously-check-me-out with her style, walking the red carpet in a full length panelled Antonio Berardi dress. That had sheer sides. And showed she was wearing no pants.

Jesus, she's brave. Plus, doesn't this picture slightly make you think her diet (that basically cuts out everything) could possibly be a good idea?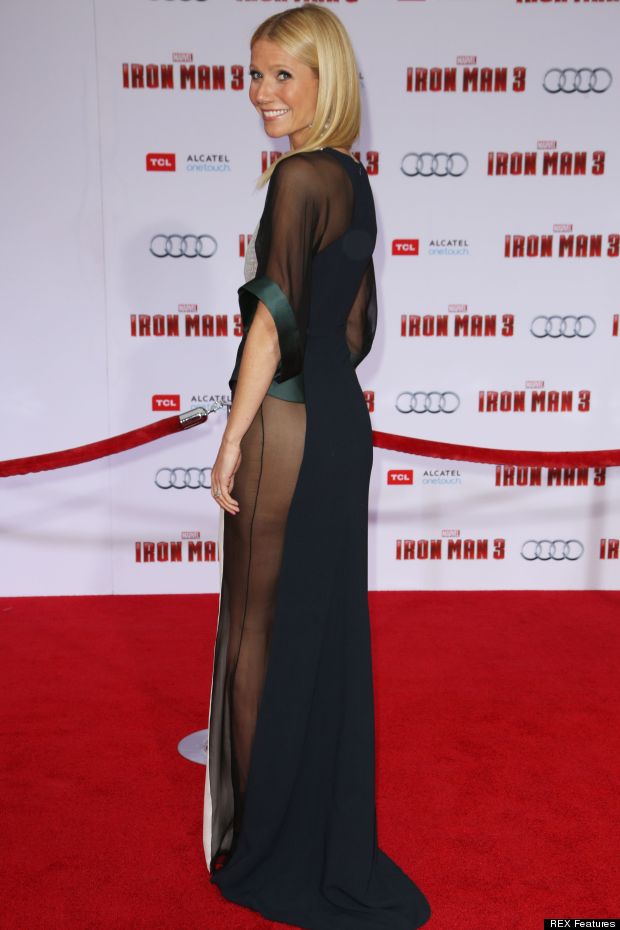 Back in 2008, for the premiere of the first Iron Man film, the actress showed off amazing - AMAZING - pins all over the world for the promotional tour in show-stopping mini dresses.

In 2010, she went for a cleaner, simpler look, combining tailoring and body con which by comparison, made her co-star Scarlett Johansson's ruffle dresses look a bit fussy.

Want to see what we mean? Check out Gwyneth's Iron Man premiere red carpet style from the very start (we've also thrown in pics from the Oscars for good measure. You're welcome...)