Who? Gwyneth Paltrow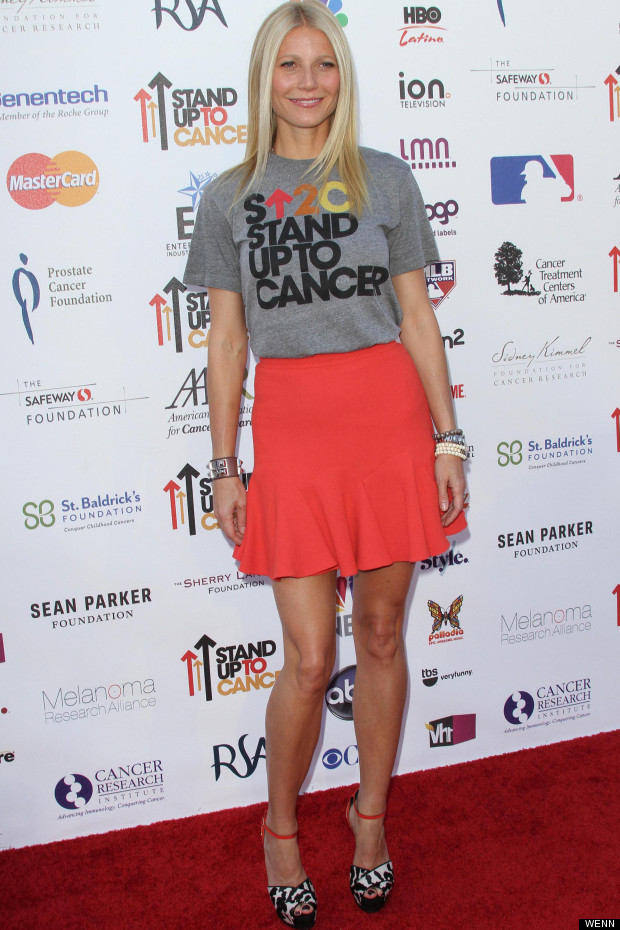 What? Posing for photographers in an ice dancing skirt, super-high patterned platforms and charity t-shirt at a Stand Up To Cancer Event.

Where? The Shrine Auditorium, LA, 7 September.

Verdict? We don't want to be too hard on Gwyneth since she's out and about for a good cause. Besides, apart from the skirt and the shoes, she looks beautiful. And we love the T-shirt too.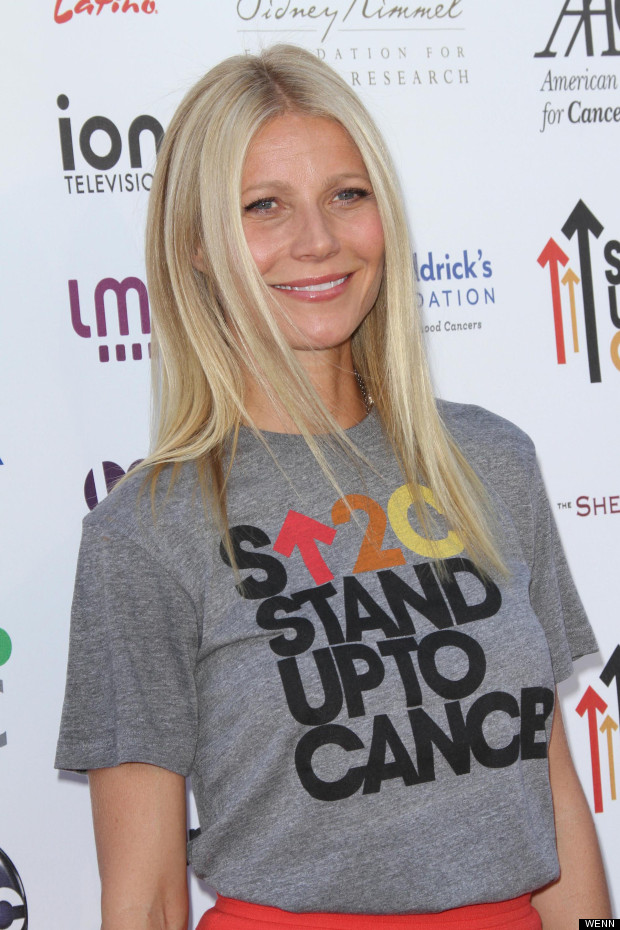 And now for our other favourite blonde celebrities...