Check out Harry Styles looking all grown up and dapper. The One Direction star looked happy as Larry (or should that be Harry?) as he posed for wedding pics after walking his mum, Anne Cox, down the aisle.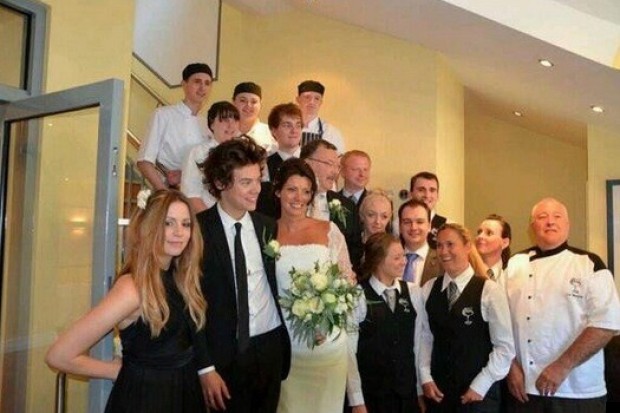 The 1D heart-throb and the rest of his fam celebrated the marriage in the small town of Congleton in Cheshire on Saturday afternoon. Dressed in a simple black suit complete with skinny tie and floral button hole the singer was rumoured to be in charge of the rings during the ceremony.

Clearly a bit of a mummy's boy, Haz is said to have helped his mum organise the bash, with details kept top secret to avoid fans finding out the location.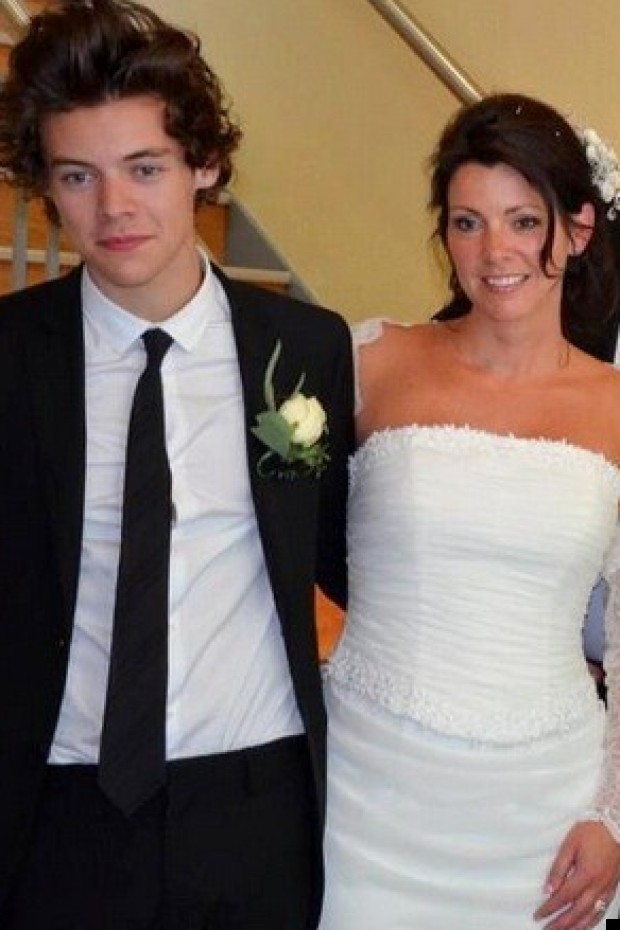 It's believed that a fake wedding coach full of pretend guests went to Doncaster Racecourse, 80 miles away, to put paparazzi and fans off the scent.

"He hardly left his mum's side and she looked really proud of him. He couldn't stop smiling," a guest apparently told the Sunday Mirror. "He sipped champagne and chatted to everyone."

H-Styles and his mum have always been close with the 19-year-old once describing her as one of his best friends and admitting she's the only one who really knows what's going on in his infamous love life. "I tell her everything, and she knows the truth."

Anne has always been pretty vocal about Harry's past shomances and says he would make a lovely boyfriend.

"He'll make a very nice boyfriend when he's ready. He's very romantic but doesn't want to tie himself down at the moment," she said.

"Harry is obviously very handsome or 'fit' as the girls would say. Whoever Harry falls in love with in the future will be a really lucky girl."