Abbey Clancy knows how to have herself a good time. A very good time in fact.

The model and TV presenter, renowned for her smoking hot red carpet style and incredible bikini body, used the handy medium of Twitter to remind us all that she and footballing man friend Peter Crouch have been married for two whole years already - doesn't time fly?!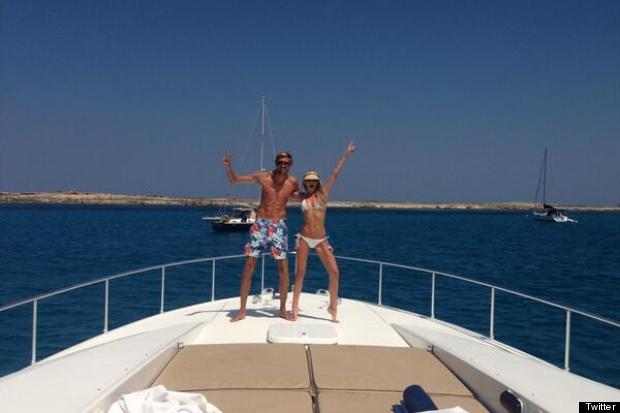 Posing on a gigantic yacht on the white isle of Ibiza, Abbey and Peter showcased their perfect bods are they cuddled up for the camera - we're not jealous, not one bit. We'll just have to choke down the fact that our other halves are more likely to take us on a boat trip to Greenwich and that we've got at least 300 more hours of gym work before bikini time comes a'knocking.

Enjoy more of the lovely stars in their bikinis in our gallery.