It seems actress Heather Graham has a penchant for red. The star rolled up to the Rio premiere of the latest Hangover flick in a hot red leather dress after taking to the beach in a teeny weeny - you guessed it - red bikini. Though there's no doubt the 43-year-old looked totally amazing in THAT three-quarter-length dress teamed with THOSE killer heels, we can't help but starting singing, "Oops!...I did it again. I played with your heart, got lost in the game. Oh baby, baby."

Before taking to the red (so much red) carpet Heather and her fellow comedy cast-mates played about on the beach AND if Olivia Wilde's beach bod had us wanting to do crunches at our desk then Heather's got us bicep curling our keyboards.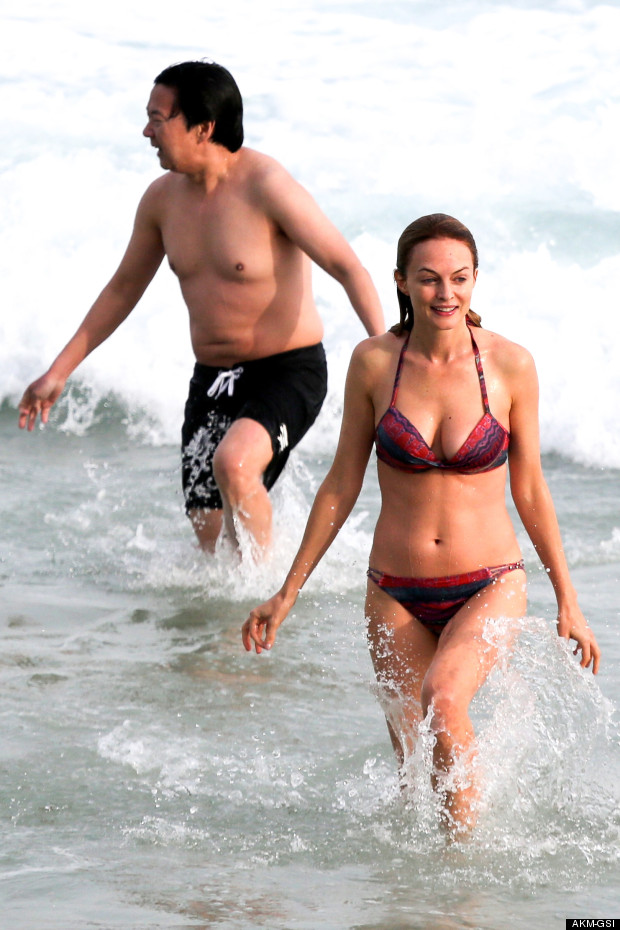 While Heather plays a stripper who lives for the pardy in The Hangover trilogy, she recently said, "I'm pretty boring in my real life. I don't really drink, I'm not that wild, so it's fun to play these wild characters on screen."