First there was a plunging green dream in LA, then a stunning black halter neck in London, and now Heather Graham has hit The Hangover Part III style hatrick and totally blown everyone away in a chicer-than-chic monochrome dress at the film's Paris premiere.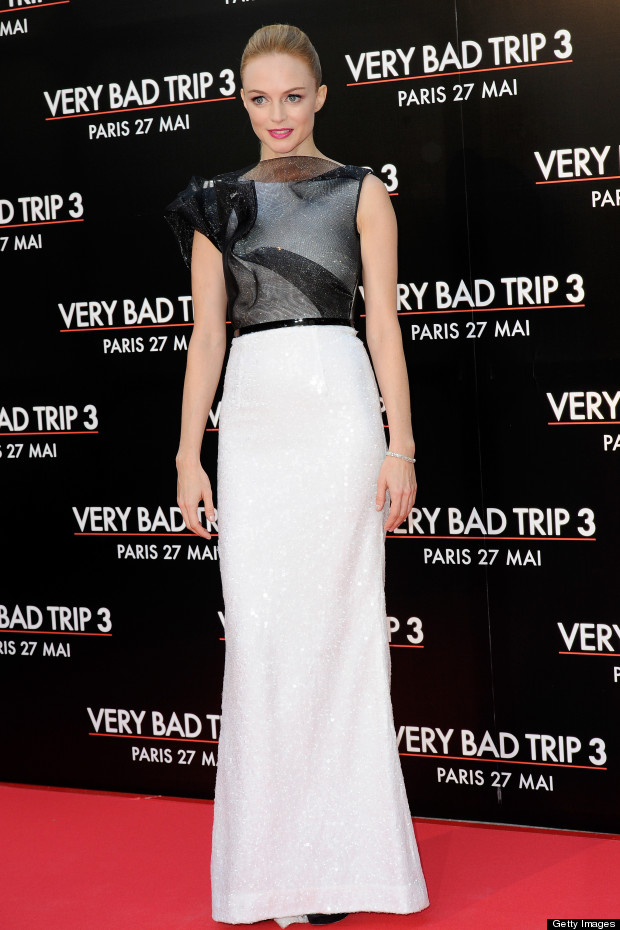 The actress was a vision in her Talbot Runhof dress, Jimmy Choo shoes, and Jacob & Co diamond bracelet. More covered up than her previous premiere gowns, this frock was the last word in French-style elegance.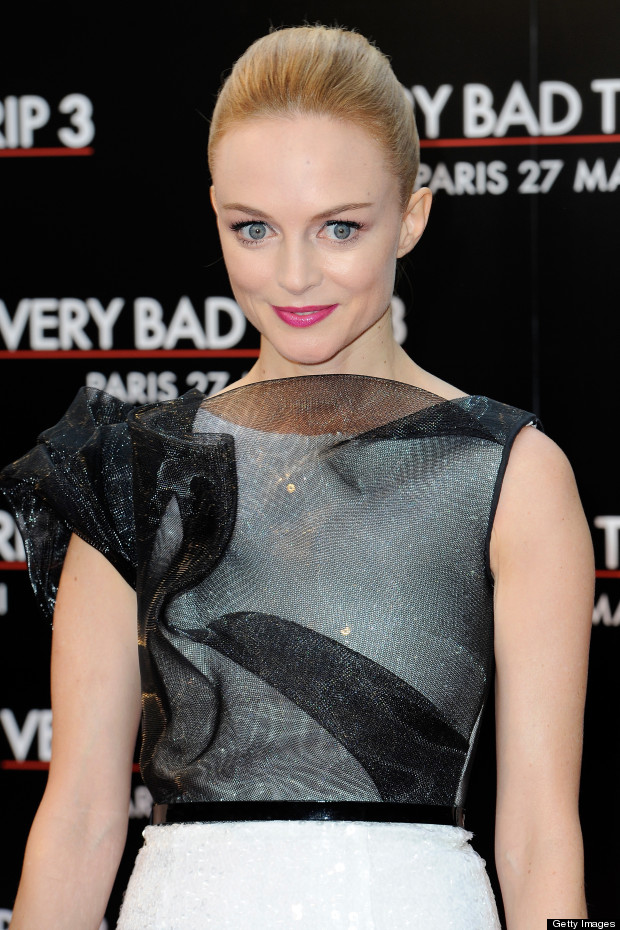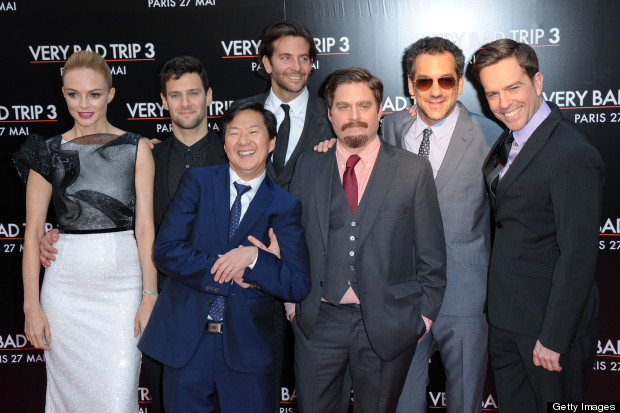 A sophisticated top knot and fuschia-pink lips finished the look, which again stole the limelight from her all-male co-stars - but we're sure they didn't really mind.