Zoo chic - is it a style do or don't? It can be a sartorial win, but only if you do it right, says Fashion Priest

The Bible says thou shalt not covet thy neighbour's ox or ass but it's totally fine to covet their wild wardrobe.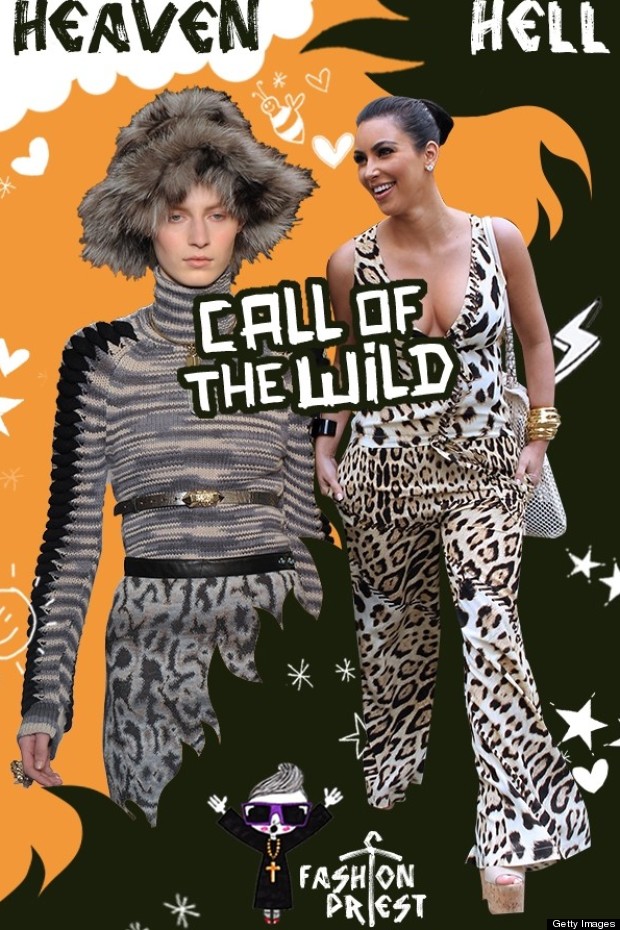 But when it comes to zoo chic, leopard and tiger prints aren't kings of the jungle anymore. We're talking faux fur, croc skin prints, birds of paradise, Arctic animals...less Pat Butcher, more David Attenborough. Designer disciples include Anna Sui, Tom Ford, Missoni, Altuzarra and the god-like Gucci. Step into my star style menagerie and let's sort the safari style heaven and awful animal hell...