Hear ye my faithful congregation, if Fashion Month taught us one thing last year, it's that THIS year is all about statement cultural stereotype chic.

The good word according to Givenchy, Prada, Moschino and Ralph Lauren is that you have to go all or nothing.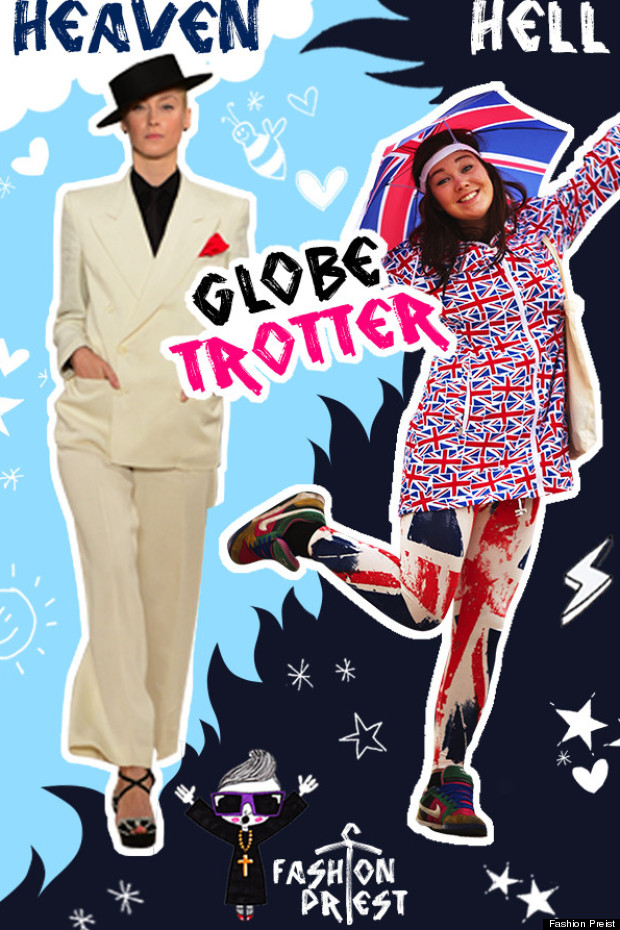 Last year a meager Breton striped top would suffice. This year, we expect you to add a beret, baguette and a string of onions. I can sense you're scared, but fear not! I am here to keep you on the path of the retail righteous. Here are the heaven and hells of being a true Globetrotter.

You're welcome. Go in peace to love and serve the Lagerfeld.