If Heidi Klum was one of the contestants auditioning at the New York search for America's Got Talent stars, she'd definitely have been picked on her outfit alone.

The model and TV mogul was hot, hot, hot as she arrived at the Rockefeller Centre in a Talbot Runhof Autumn 2012 sparkler, which she showed off her tan-tastic legs. She accessorised perfectly with Dolce & Gabbana heels and a Givenchy belt, and finished the look with a cool ponytail, drop earrings, and a matching bright red mani and pedi.

See the pics below (warning: these images contain scenes of an envy-inducing nature)...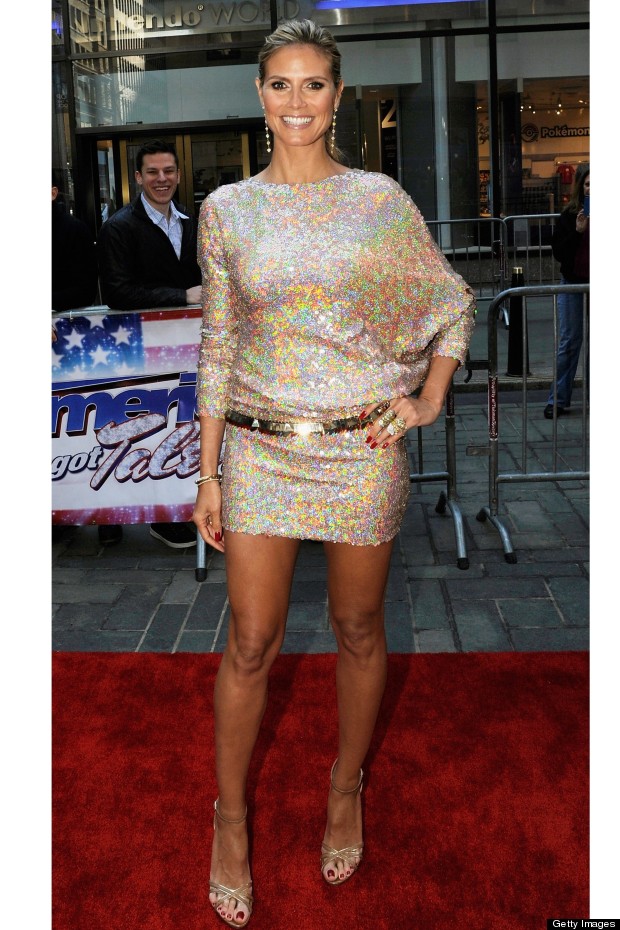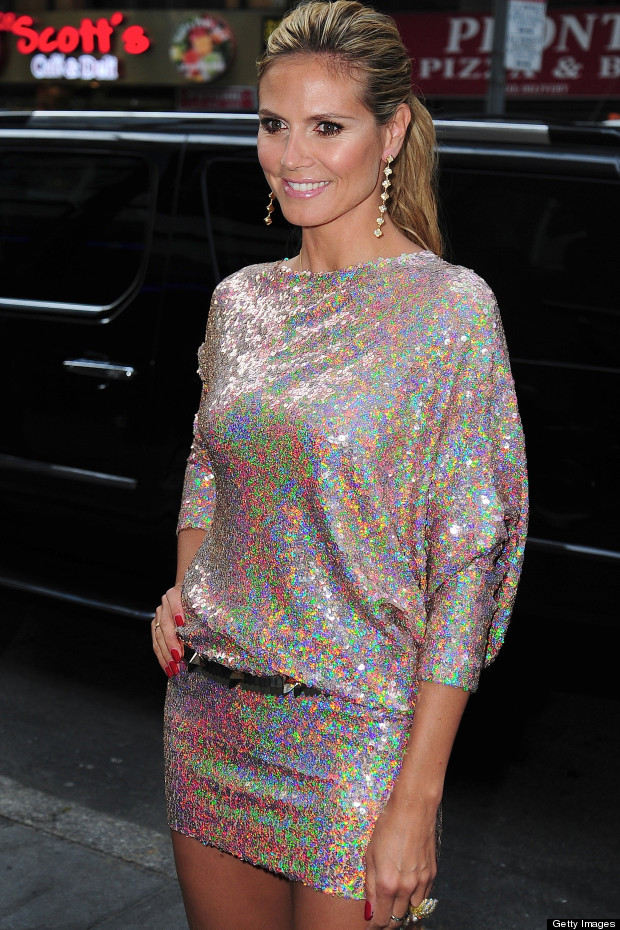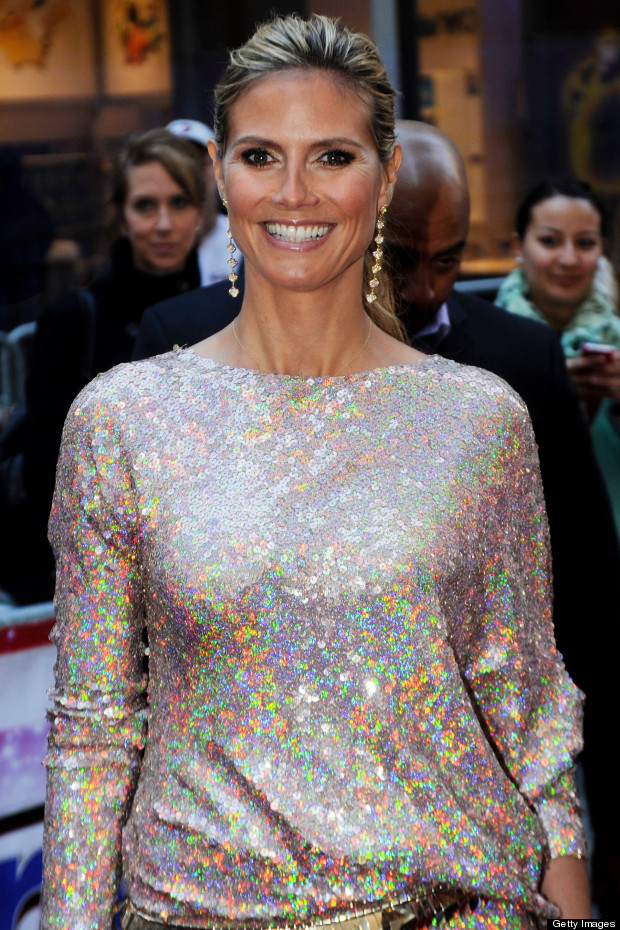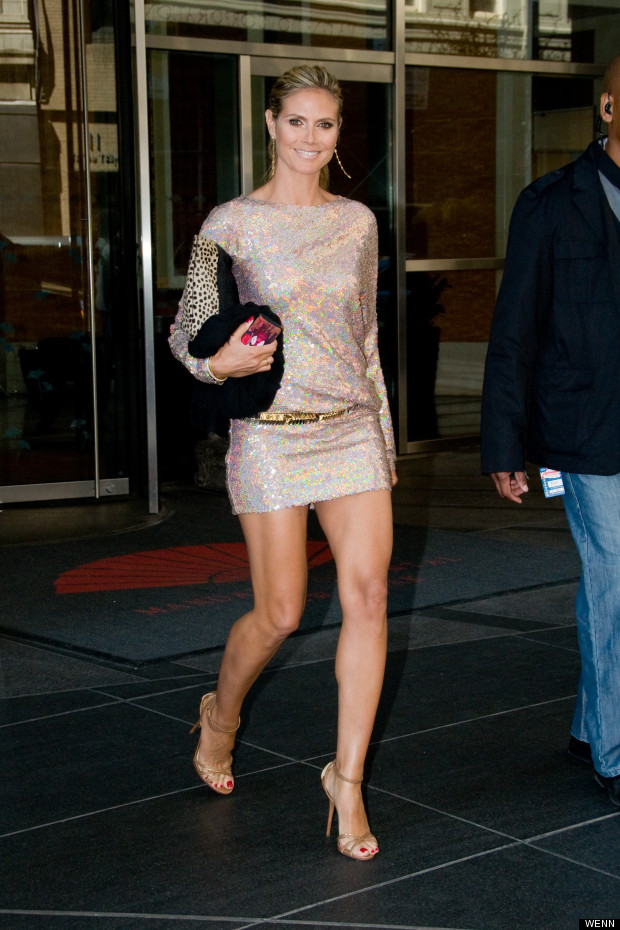 More gorgeous updos: