Who? Heidi Klum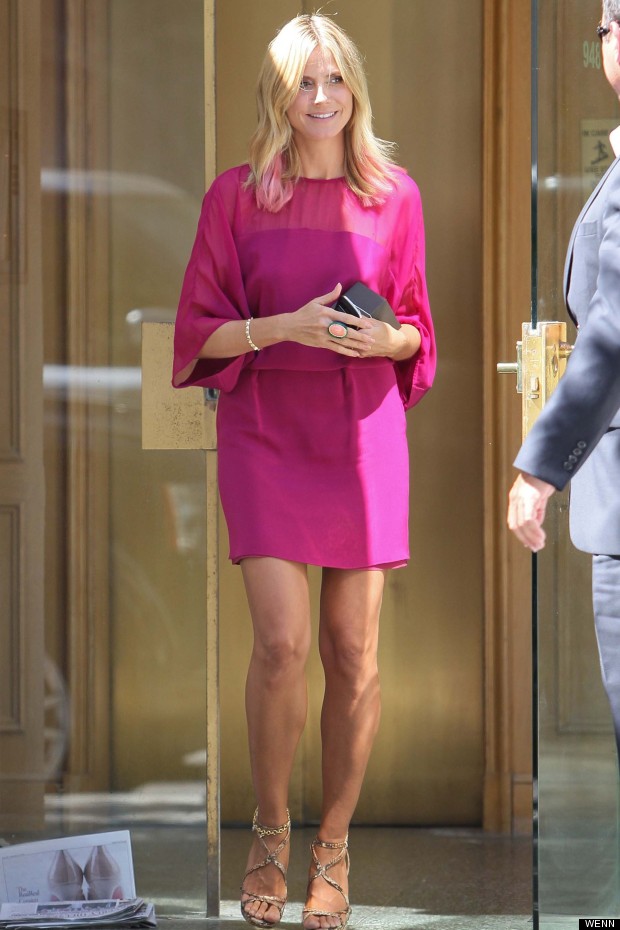 What? Heidi went all out in pink yesterday. We're talking dip-dyed top to thigh yesterday.

Where? Beverly Hills, California, 14 September.

Verdict? From the neck down Heidi is all style masterclass in a simple dress and gold heels. From the neck up, however... dip dyed hair? Heidi, what were you thinking?

And now for more supermodels...