Who? Heidi Klum

What? The model and TV presenter wore a blinged-up little black dress for her appearance at a photocall for Germany's Next Top Model this morning.

In addition to gold metallic pin-stripe seams, the dress also featured a geometric emblem at the waist. The neckline wasn't left alone either. Metallic gold shoes with fringe beading completed her look.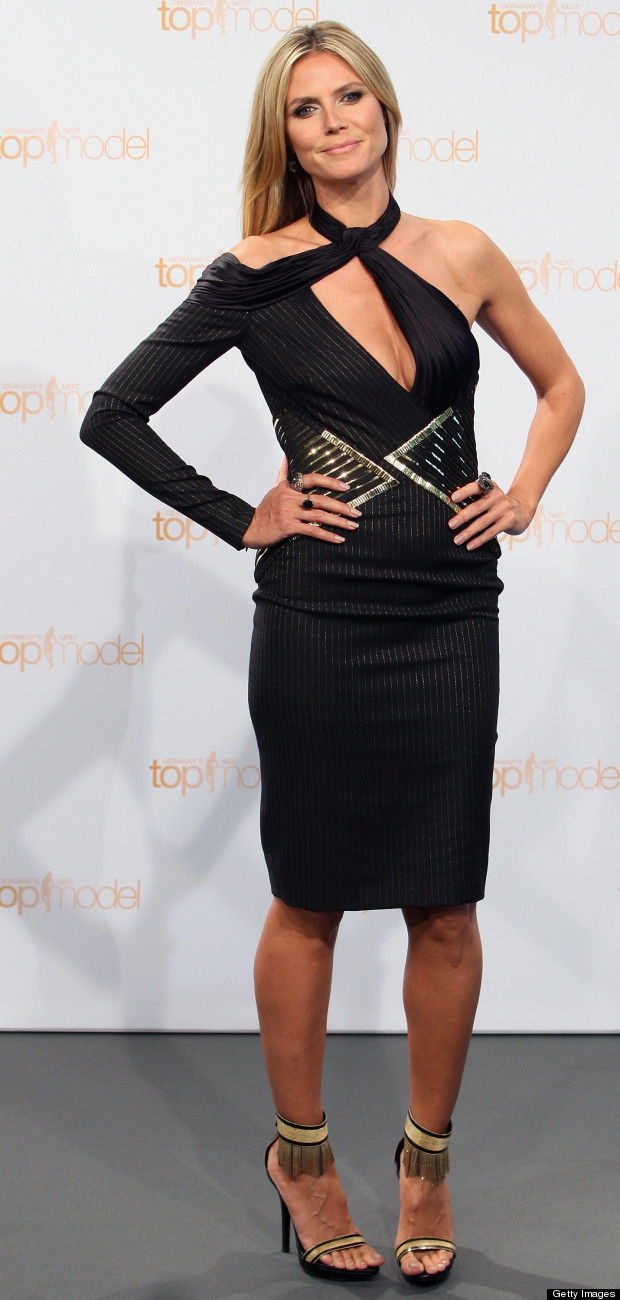 Where? Berlin, 27 May

Verdict? This look is more showgirl-attends-funeral than supermodel-launches-new-TV-series, but we're digging it nonetheless (just like we've appreciated her Cannes looks this week).