Who? Heidi Klum.

What? Seemingly making it her mission this week to make us as a scary shade of green. Not only are we already (get ready for TOWIE moment) "well jel" of Ms Klum for obvious reasons (that figure, gazillions in the bank), but the model is also enjoying a luxury holiday somewhere that looks pretty much like paradise. She gave us a glimpse of her paradise location - and almost something more - earlier this week.

Where? She's leaving us guessing on the exact location, but she wrote the word "Maruru" next to one of her pics on Twitter, which means "thank you" in Tahitian. So we're thinking French Polynesia, perhaps Tahiti or Bora Bora. Sigh.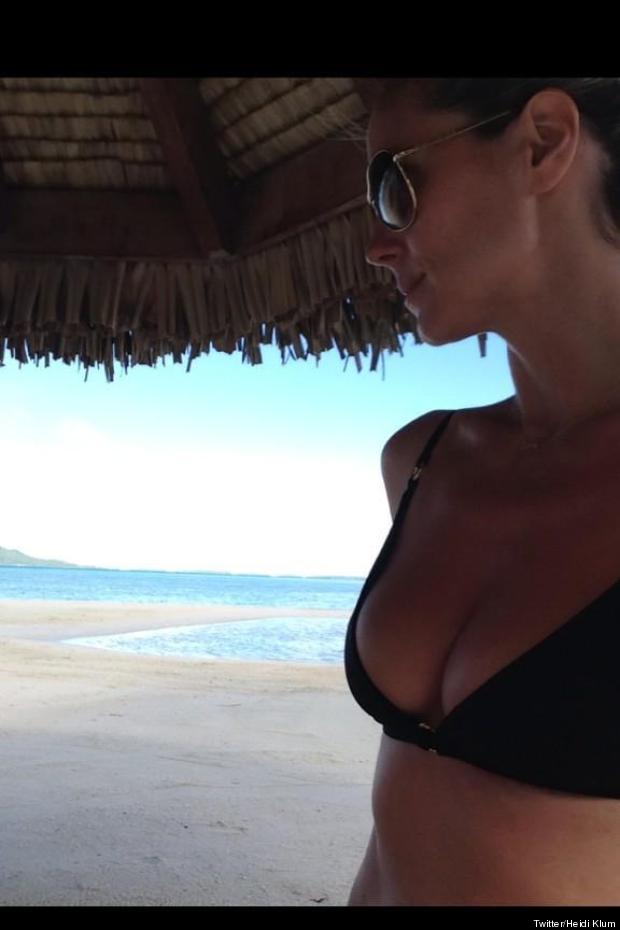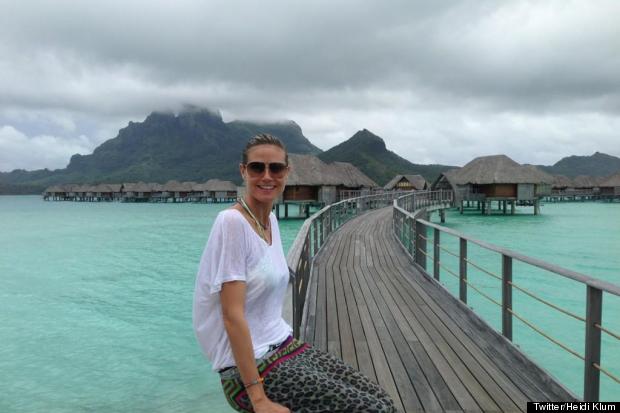 Verdict? Not fair. Excuse us while we just get ready to face the crowds and traffic jams for those last-minute oops-haven't-got-them-yet Christmas presents.

Make yourself feel even worse by flicking through these pics of other celebs on hols...