We hate to say this about one of the world's most beautiful women, but Heidi Klum, WTF are you wearing?

The supermodel went to support Kenneth Cole in his first New York Fashion Week show for eight years - and decided to turn up in floral-print jeans, a loose whit shirt, and a studded and fur gilet that looked like she had a monkey on her back, literally.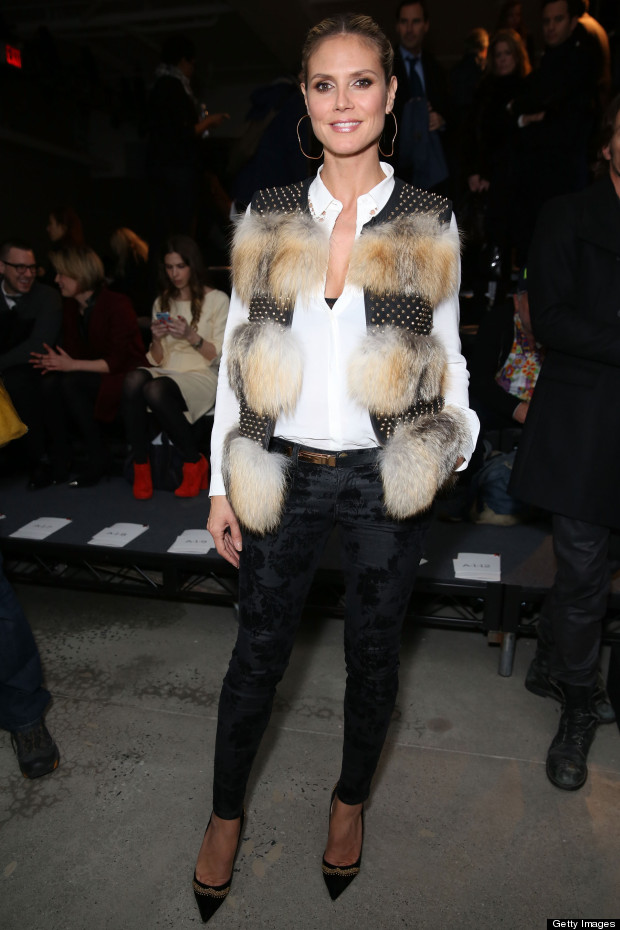 In true Heidi style, she still managed to look impossibly pretty - proof that some people really would look good in a potato sack (or, in this case, a 'primate').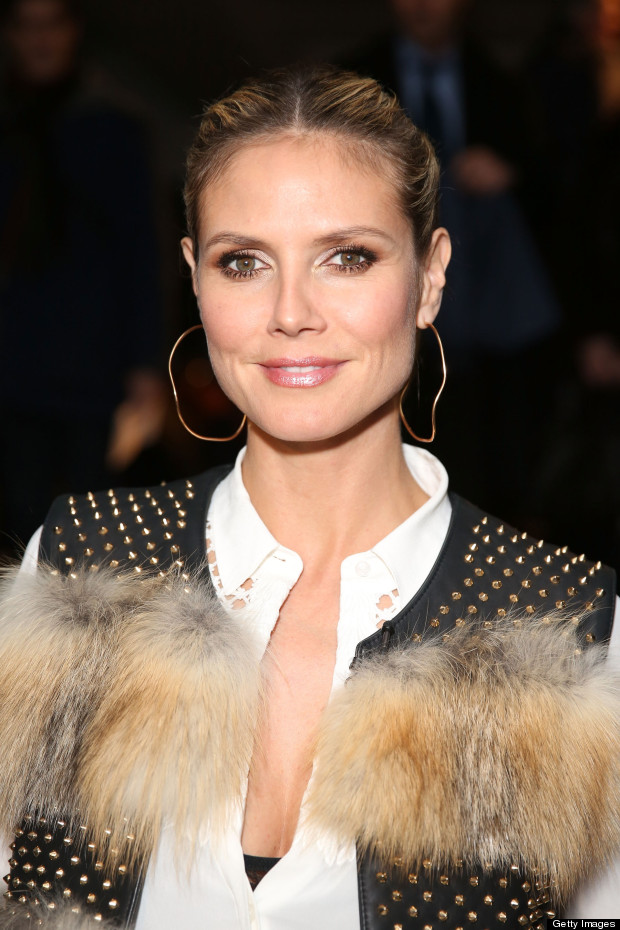 If you look closely at the front row pic, you'll see that Brooke Shields can't believe what she's wearing, either...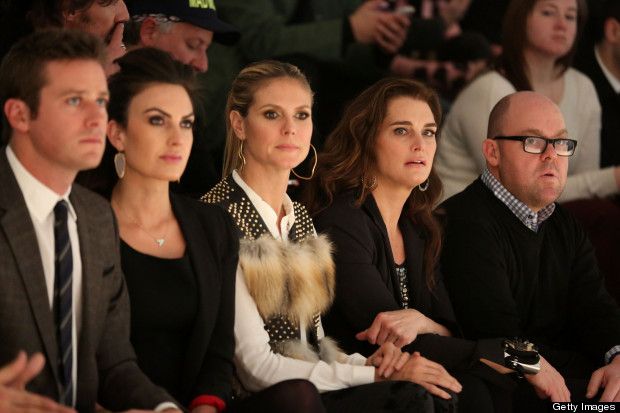 We do, however, love the sleek ponytail. See more updo inspiration here: