Uh-oh. It can't be a good thing when you resemble a Barbie-fied version of a candy sold in seaside shops in Brighton, can it?

As pretty as Helen Flanagan is, the I'm A Celebrity star seems to be lurching from one fashion disaster to the next.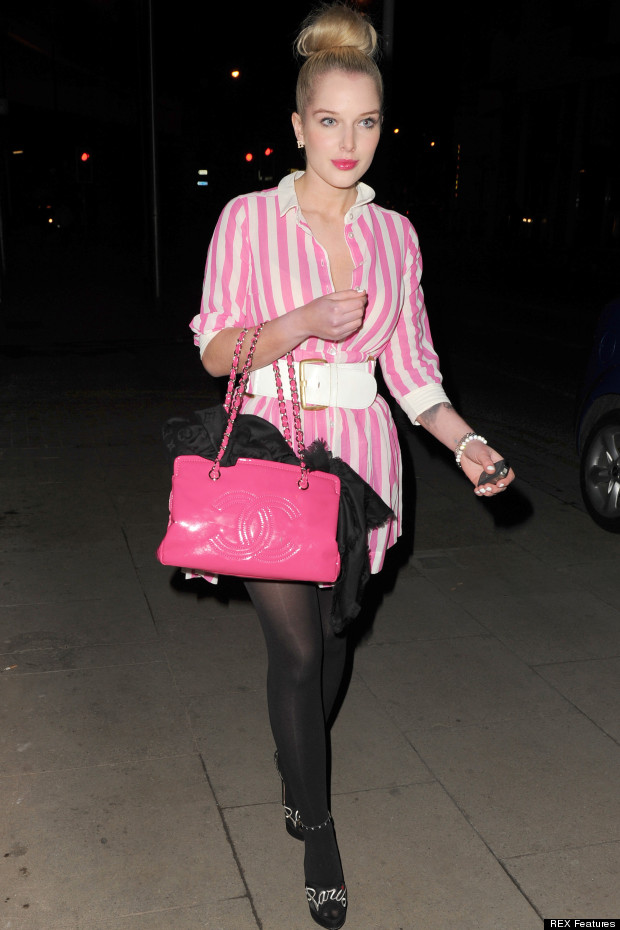 She donned this pink and white stripy Topshop shirt dress to the opening of a new bowling alley, the Dog Bowl, in Manchester.

She managed to give it her own signatures twist by adding a thick white waist belt, a hot-pink Chanel tote, shoes that read 'paws', and her trademark high bun (time to try a new hairstyle per chance?).

Suffice it to say, this is not our favourite look ever. Ms Flanagan needs a 'chic-over'. Fact.