We weren't aware the Prince's Trust Comedy Gala at the Royal Albert Hall was fancy dress, Holly?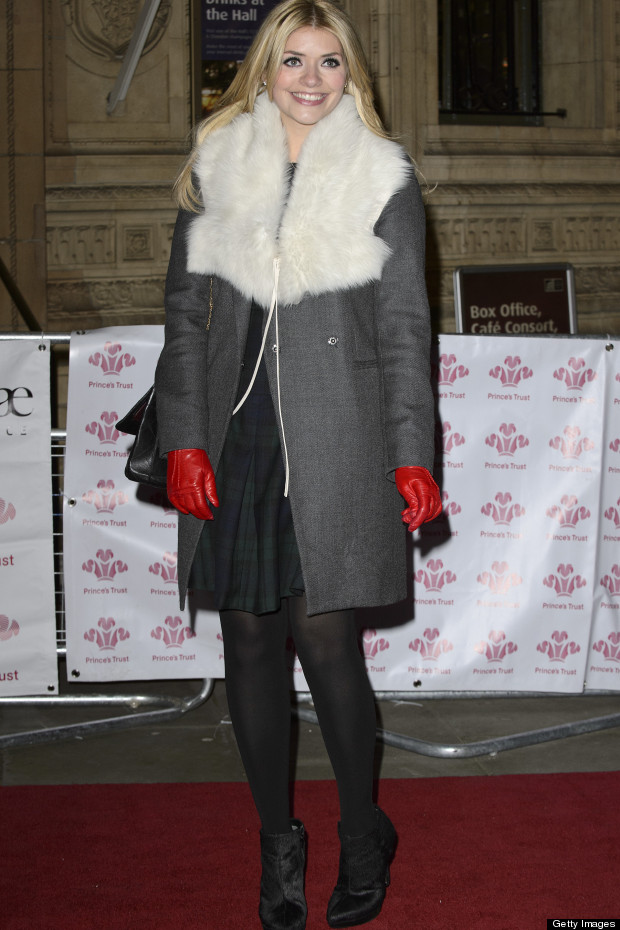 Ms Willoughby appeared to have channelled Father Christmas as she arrived on the red carpet in a furry bolero (his beard), and bright red gloves (part of the Santa suit?).

The actress joined a host of stars at the event, including Joan Rivers, Jimmy Carr, Rowan Atkinson, and Miranda Hart (who was back to looking like her usual self again following a recent eye-opening magazine makeover).

What do you think of Holly's look? A very Mary Christmas? Or the funniest thing at the comedy gala...