Naomi Watts must have Batman on speed dial, because the actress definitely borrowed his Batsuit for the London premiere of The Impossible last night.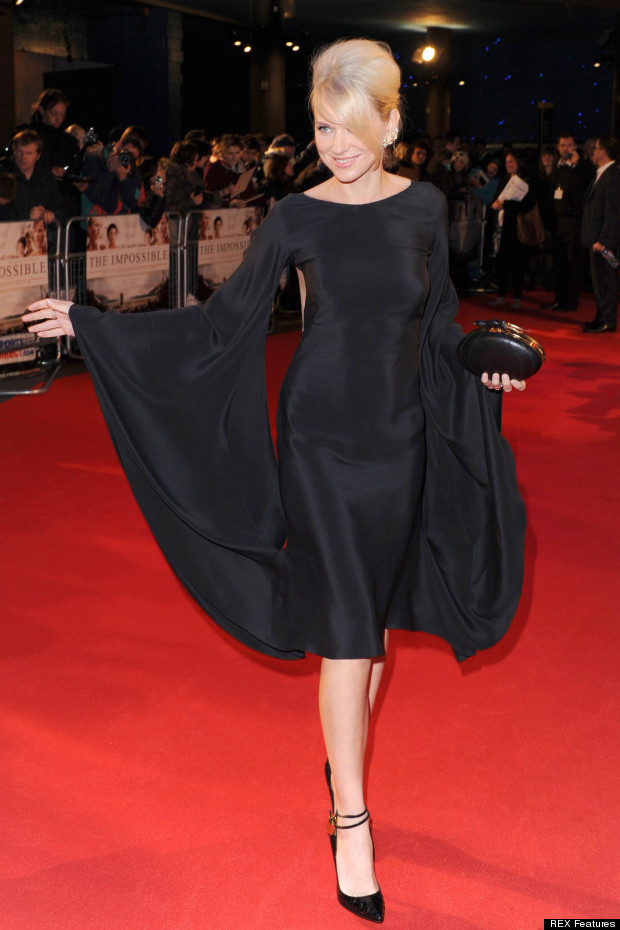 She could have lifted off in those winged sleeves, which formed part of an otherwise inoffensive LBD.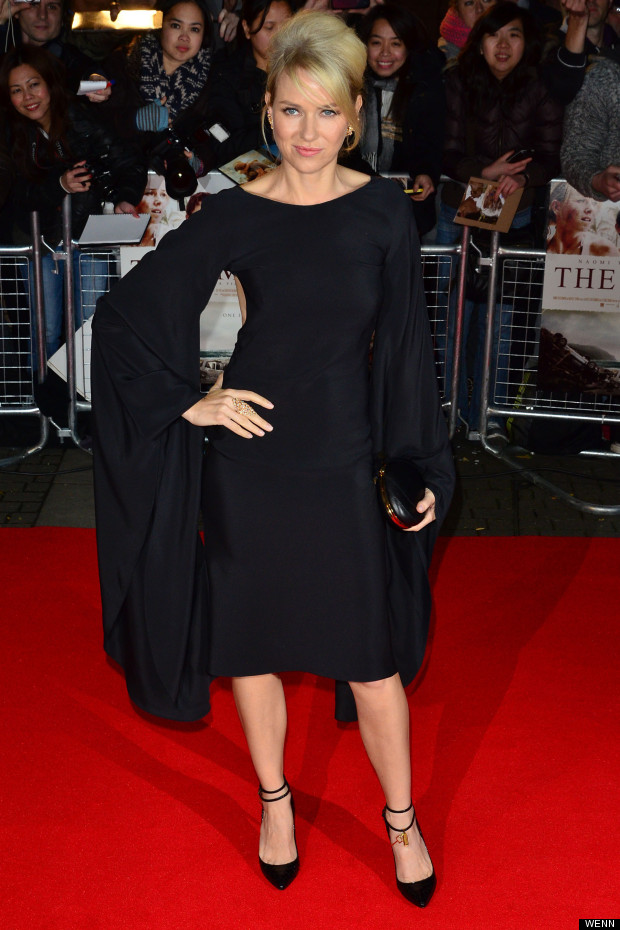 Accessories and styling were more effective than the backless dress, with Naomi sporting a sexy but chic backcombed beehive, and chain-strap heels.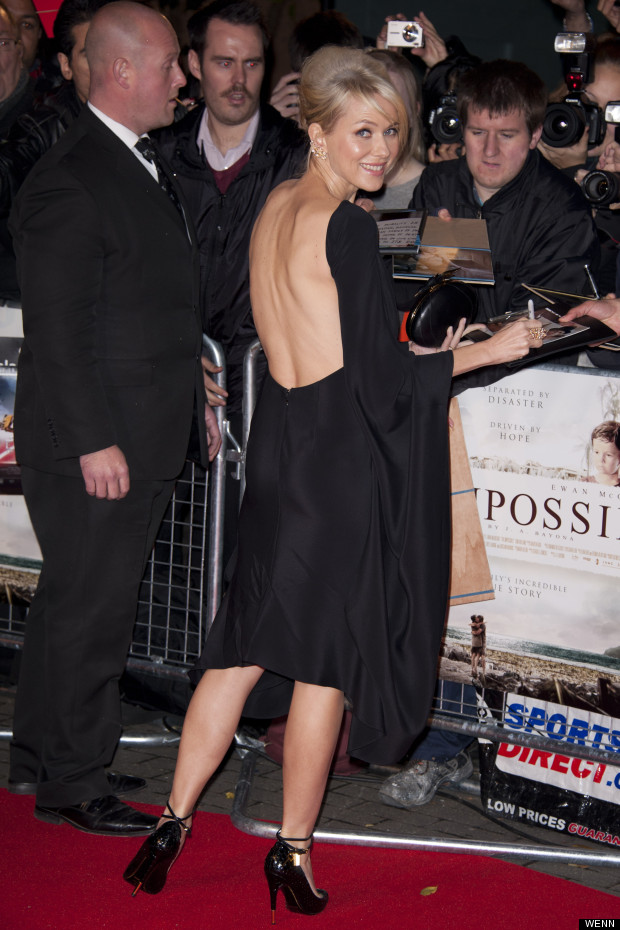 Wonder if her assistant said: "To the Batmobile", at the end of the night...