No, your eyes do not deceive you, this is Victoria Beckham smiling.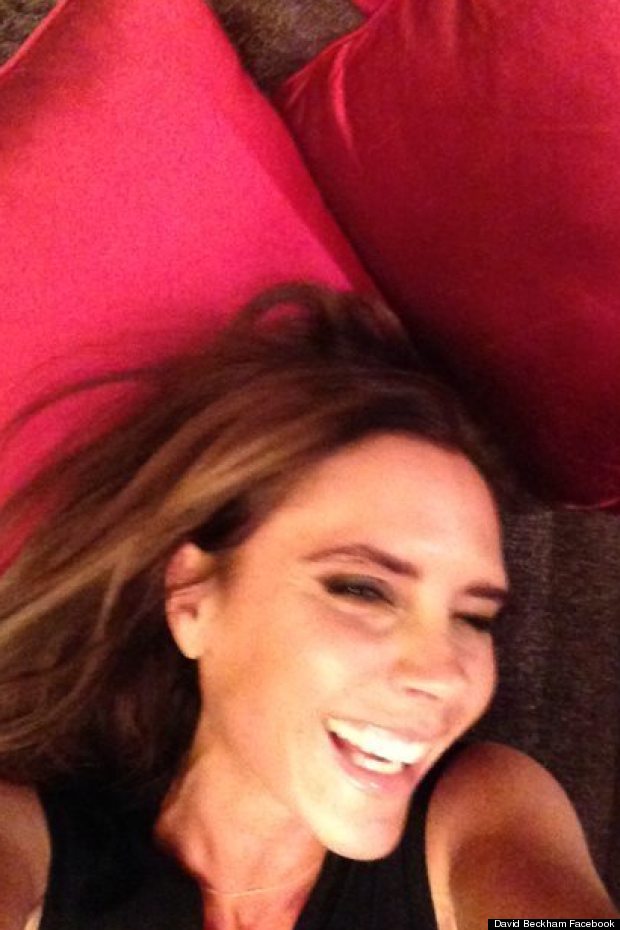 She might be renowned for her pouting, non-smiling public persona, but behind the scenes it seems like fashion designer VB is a pro at showing off her pearly whites.

On Sunday, Victoria's hubby David posted this playful pic on his Facebook wall, along with the caption: "See I told you she smiles."

And what a pretty smile it is. It's certainly a world away from the cool exterior she adopts for her public engagements.

Back in August 2012, Victoria explained to US Glamour what was behind her non-smiling public image: "I think I only stopped smiling when I got into fashion. Fashion stole my smile! I've created this person. And I'm not saying that's not me, but I wouldn't say that's the whole me. It's an armour that goes up."

Maybe it's time to let that guard down.

We think this is the perfect excuse to peruse some David Beckham hotness, don't you? Click through our gallery and enjoy.