When Coco De Mer invited Clare Bennett to its spanking salon, she was curious enough to give it a try. How did it feel? Exhilarating...

Last night I got spanked by a woman I'd never met. First by hand and then with a wooden paddle. Then I got bent over a chair and flogged. Usually I just watch Eastenders on week nights.

Coco De Mer's Love Me Tender: A Sensual Spanking Salon is hosted by Allison England, an "erotic educator" who teaches that there's more to spanking that just merrily whacking someone's arse. There is technique. There is etiquette. There are "stages". I went along to the salon with a small group of girlfriends – it's held in store - and we sat in a circle sipping champagne as Allison took us through the history of spanking. It'll be no surprise to hear the Ancient Greeks and Egyptians were fans, along with the poor old repressed Victorians, and Allison talked about the psychological connotations it has with punishment and control.

There is in S&M, with its rather Edwardian sense of decorum, such a thing as a "spanking scene", where you and your partner should agree on everything up front so you both feel safe. If you want to use instruments, Allison says, pick them out together – work out what sort of marks you want to leave on the skin, if any. "Any volunteers?" she asked.

The next thing I knew, I was lying over Allison's knee, as she explained the need to prime the area, i.e. my arse, with a series of slaps, aiming to turn the skin a rosy pinkish colour. I had jeans on, sadly, but could feel my skin tingling as she started to spank me lightly. Then the slaps got harder – but she stroked my bottom in between smacks, asking if I was OK ("after-care" and communication are critical.)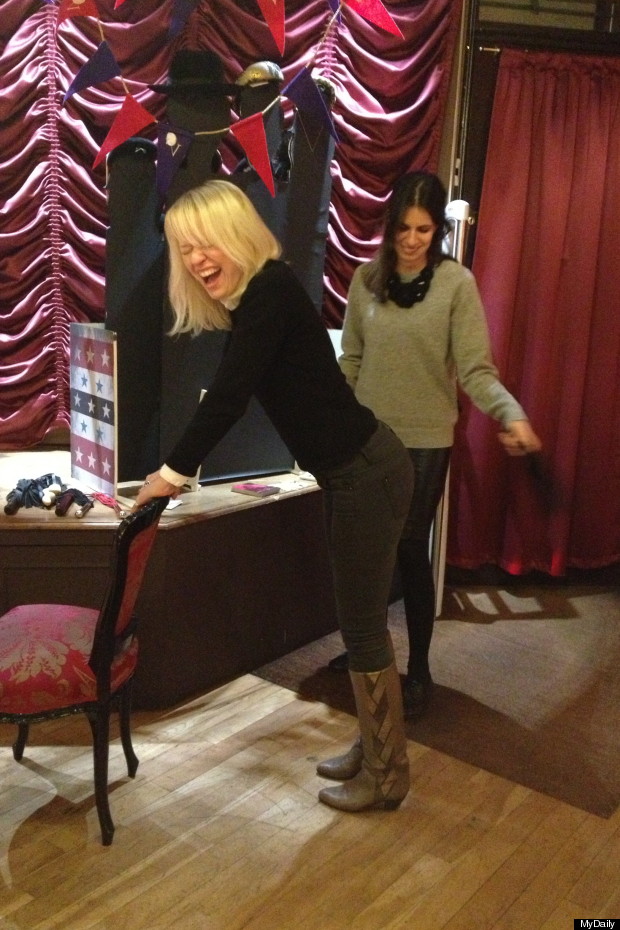 Because I am pathetic, I shrieked and hooted with laughter throughout. It was, however, glorious and exhilarating. Allison explained that the right kind of spanking stimulates nerve endings round the genital area and that, coupled with the thrilling anticipation of waiting for that momentary flash of pain, makes for fun times.

Allison then got me to lean over a chair so we could move onto implements. The first was the paddle – flat and wooden in the shape of a Victorian hand mirror. That felt sharper, like a bite. Next was the flogger – a long suede tassel. That was surprisingly like being thwacked with a newspaper with the occasional fleeting sting.

We then paired up to switch roles as Spanker and Spankee. I can't say which I preferred – both are strangely empowering – plus I had clearly entered the "sub space", where endorphins flood the brain like after a vigorous work out and was therefore semi-high.

Everyone liked the flogger. No one liked the cane. I ended up wearing a rabbit mask and spanking my friend Luciana in a fox mask. They will keep topping up your drinks like that.

Spanking, when done right – and there is a "right" way to spank – is not degrading, agressive or hideously painful. Spanking done right is sensuous and naughty and hilarious. That's the bottom line (sorry.)

For more information, visit Coco De Mer.

Fancy giving this a try? Check out our edit for spanking with style...