We've come to the conclusion that Taylor Swift likes to keep us on our toes when it comes to trying to pin down her style.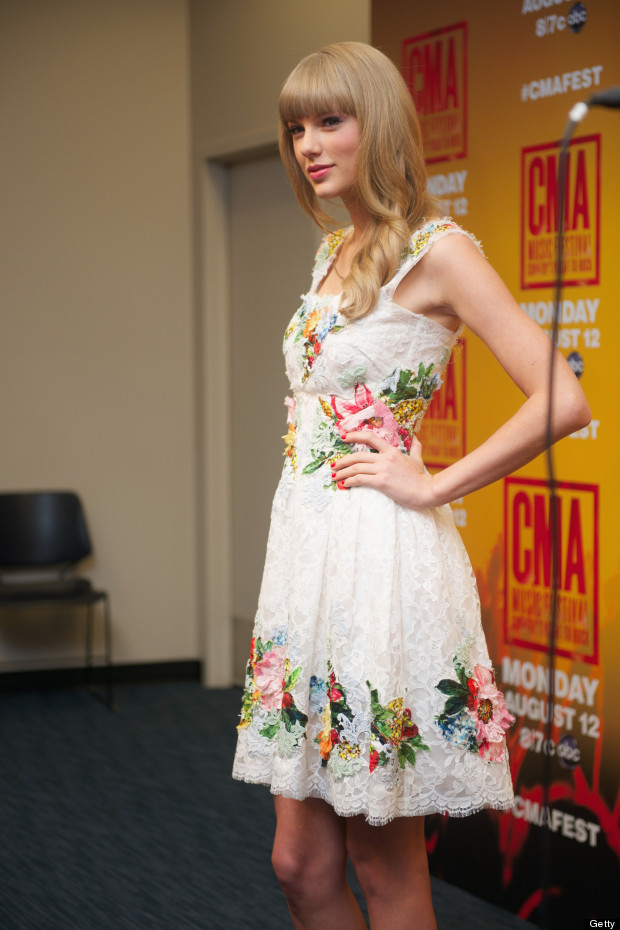 One minute she's shaking her stuff in a sexy, shimmery blue body-con, the next she's working a grown-up ensemble complete with Princess Leia undertones and then she pulls this little beauty out the bag.

Are you keeping up?

For her appearance at the CMA music festival press conference in Nashville yesterday, Taylor chose a very girly white dress with bright floral appliques. She teamed the charming frock with strappy nude heels and let her hair tumble across her shoulders. It says 'hello, I'm in my serious press conference fashion mode but it is summer outside, ladies and gentlemen.'

We like this side of Taylor.

Check out Taylor's style highs in our gallery. Fancy a wardrobe swap, Ms Swift?