What's all this then? Emma Watson has only gone all sexy for a men's magazine *shudders*. We're not sure what it is about Hermione Em that makes us (and every other woman on the planet) squirm when she does the whole my-milkshake-brings-all-the-boys-to-the-yard thing. Perhaps it's her Harry Potter background or her Keira Knightley-esque persona - whatever it is, it's just damn weird.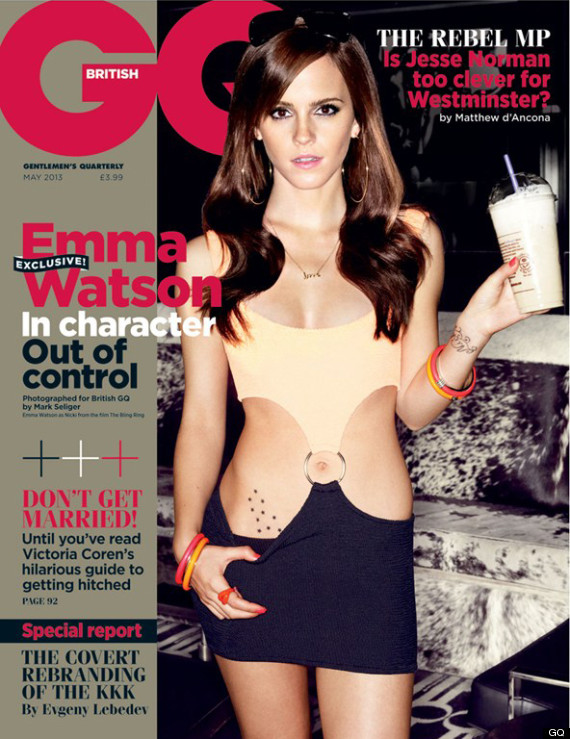 Who'd have thought this English rose would follow in the well-trodden footsteps of every other child star? Seriously, we'd have been the last to call this scenario.
Alright, we KNOW she's in
Bling Ring
character, but by donning that questionable belly-button-highlighting ensemble (as seen on
Julia Roberts
in
Pretty Woman
, by the way!), Ms Watson has filed herself under the same category currently occupied by
Vanessa Hudgens
and
Selena Gomez
for their
Springbreakers
fiasco.
AND YES, we understand the career move, but when it makes us feel this uncomfortable, we can't ignore our gut. Em please put some clothes on, or, if you're gonna be all flesh-flashy do it in a demure fancy perfume ad manner.