It's no secret that Lindsay Lohan has spent more time in court than on the red carpet recently. So, it was a pleasant surprise to see her looking a little bit more glam than usual as she left the Ed Sullivan Theatre after a guest spot on The Late Show With David Letterman.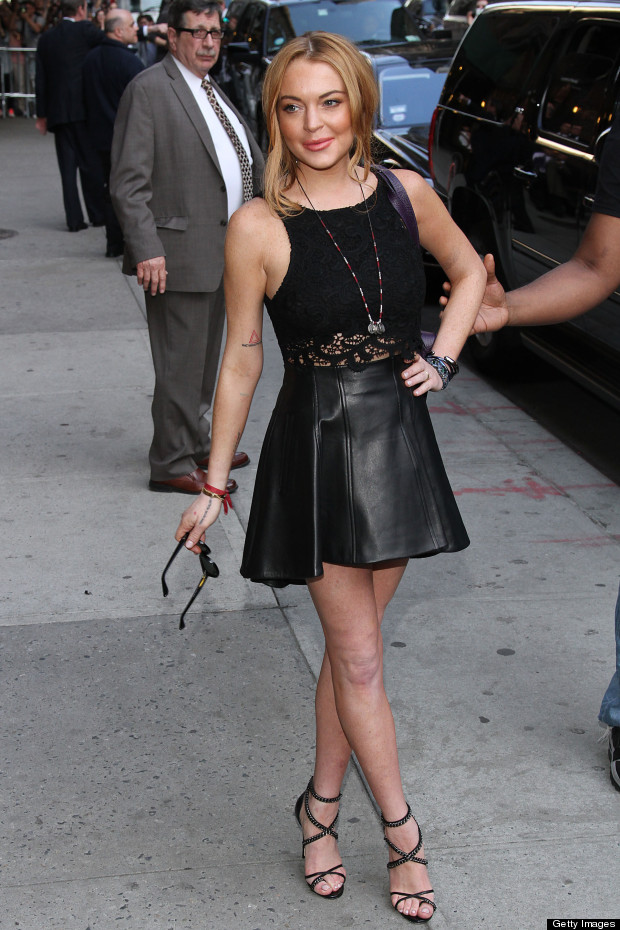 On paper, you'd be forgiven for thinking that a leather skater skirt, lace-trimmed crop top and strappy sandals were a recipe for another Lohan fashion fatality but, actually, she pulls it off rather well. The loose, tousled updo is pretty, and the makeup is fresh and glowing.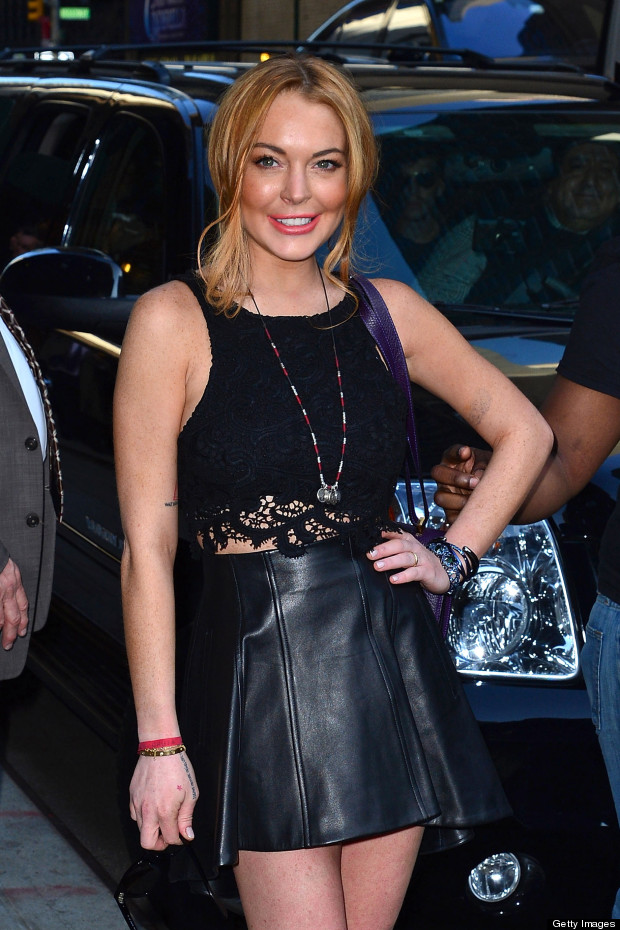 No dodgy fake tan or bruises in sight on her slender legs, either, so we're giving this look a resounding thumbs up.