Last month, Numero magazine published photographs of white model Ondria Hardin in its African Queen feature and this week, Another magazine has faced similar scrutiny for its controversial cover.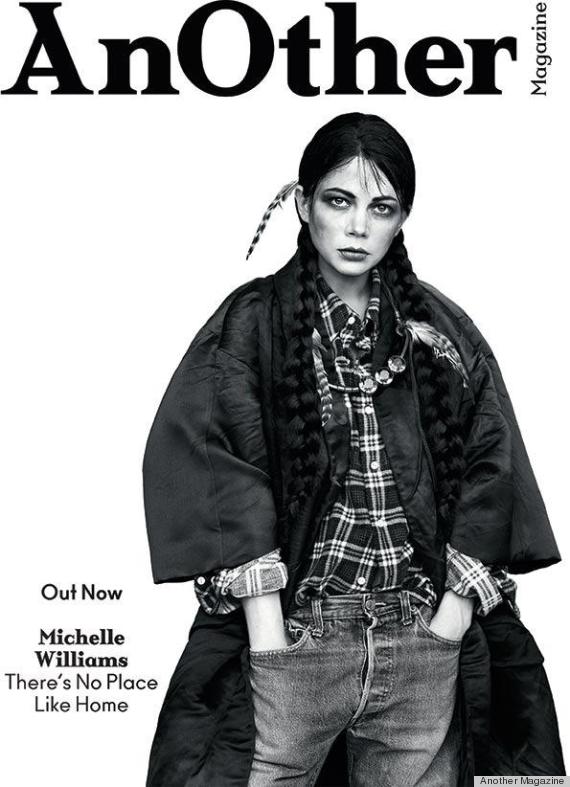 Michelle Williams stars on the British fashion magazine cover in jeans and a check shirt paired with Native American-inspired braids, feathers, jewellery and "redface" makeup.

Since pictures of the cover surfaced earlier this week, criticism has been pouring in. Jezebel writer Ruth Hopkins wrote, "Am I glad that unlike most racist, stereotypical caricatures of American Indians in pop culture today, Michelle is not practically naked? Yes - but just as Blackface is never okay, Redface is never okay. Ever".

Michelle's second cover shot is far less controversial - she poses in jeans, a sweatshirt and a feathered hat, along with her signature blonde pixie crop. So - should the magazine have stuck with that? Let us know in a comment and see more of the actress below.