Isla Fisher appears to be a permanent fixture on the red carpet at the moment. Cannes, London, Los Angeles, New York - everywhere we turn she's there in a designer gown looking gorgeous and not the least bit fatigued.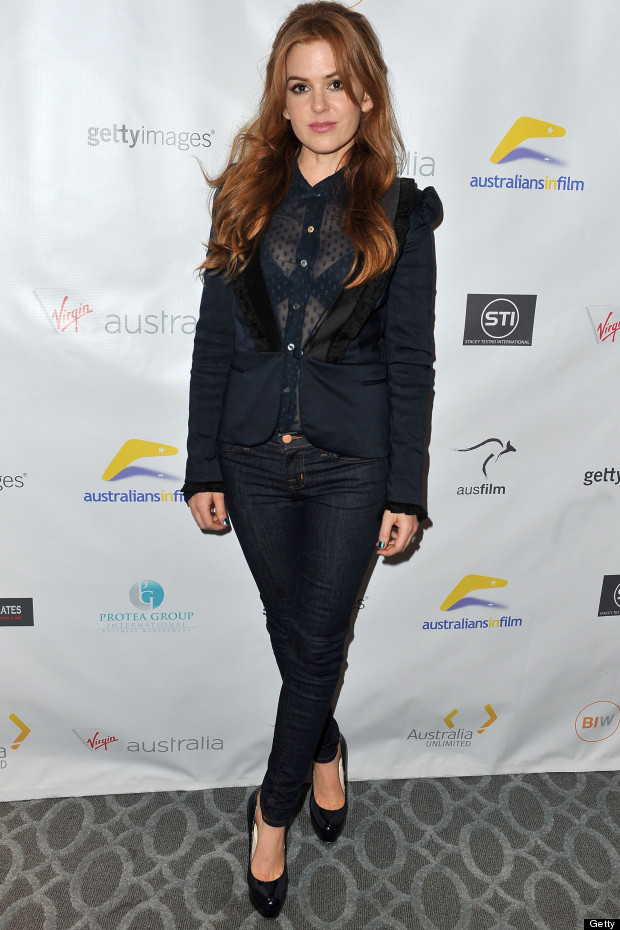 But, the Great Gatsby star has clearly got a case of High Fashion Fatigue, as she decided to forgo fine jewels and fancy fishtails for her latest turn in the spotlight, opting for something altogether more low-key and cool.

Attending the Australians In Film screening of her new movie Now You See Me in Los Angeles, Isla chose to keep it casual in navy separates, skinny jeans and heels. How very LA. But, being the seasoned red-carpet starlet that she is, Isla made sure to add some spice to the outfit in the form of an eye-catching sheer blouse.

Delivered like a true pro. Nice work, Isla.