As one very clued up Twitter user once said, "Amanda Bynes is like a Ke$ha song that came to life." She's had a very public meltdown, complete with head-shaving and an arrest, with the likes of Courtney Love reaching out to her on Twitter.

But now it seems Amanda's claiming the whole thing was a publicity stunt.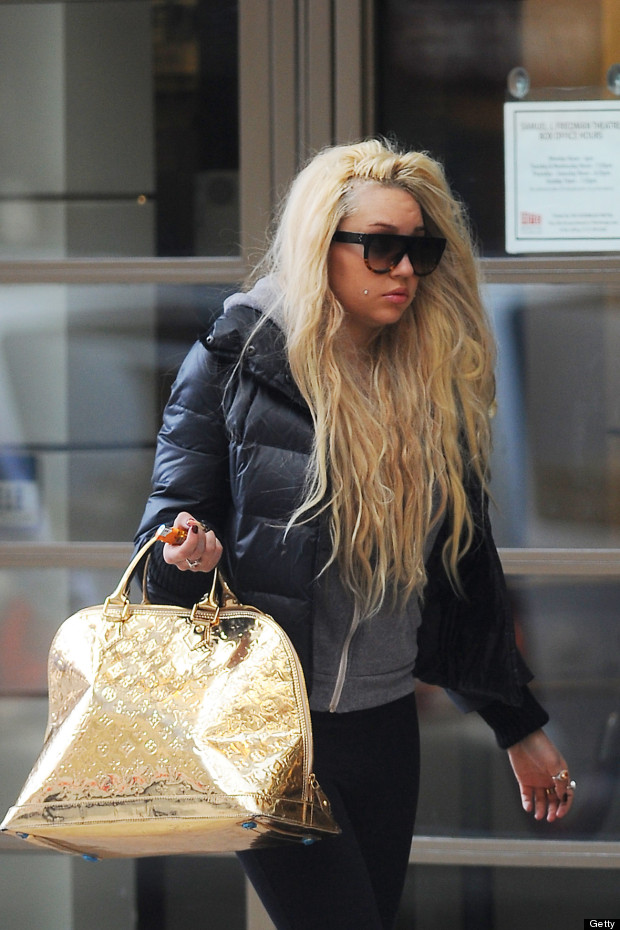 She allegedly sent a string of text messages to her (most likely former) friend Jonathan Jaxson who totally posted them on Twitter for all to see.

In the messages Amanda admitted her behaviour was nothing more than a crazy ploy to increase her fame and gain more Twitter followers. Duuh, duuh, duuuuh! As if!

"@Amandabynes has told tonight that she has been acting this entire time on Twitter to get attention as she prepares for next movie," wrote Jonathan alongside a screen grab of the apparent text messages.

"All this has been an act and you know it! I am an actress and I know what I am doing," read one of the messages. "I got 2 million followers and now everyone wants me. I am smart and not stupid. Everyone mentions my name. The world loves me!"

According to reports it was Jonathan who called police on the night she was arrested for allegedly throwing a bong out of her 36th floor apartment window last month because he feared she was suicidal.

He told Radar Online, "I got police to be able to go to her home. I am told they found drugs and other things... I had proof she was suicidal. There were text messages and other things. I repeated all of this to the NYPD and they took it seriously."

However, given Amanda's previous highly publicised dramas it's REALLY hard to know if she is being genuine or not. We guess we'll just have to wait and see.