Supporting Emeli Sande on tour, having his song 'Worthy' picked up by music-hounds everywhere, at Somerset House tonight on the same bill as Alex Clare, being mentored by Plan B - not bad for a Birmingham lad who, this time two years ago, had never so much as picked up a guitar.
How's it all happened for Jacob Banks, now all of 21, whose musical background consisted of playing drums in church as a boy, and buying a Westlife album when he was 13? The way he tells it, makes it seem easy...
"A year ago, I was at university, studying civil engineering, playing basketball. I thought I'd do either of those two things for the rest of my life.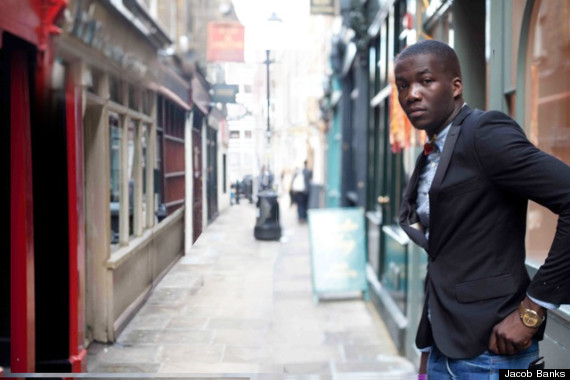 Jacob Banks hadn't picked up a guitar until two years ago
"I used to imitate people, and a couple of friends heard me. We did little shows at Uni, no one came so we could jam, and people just got carried away.
"In July 2011, I picked up a guitar, posted a video, won a competition where one of the judges was Plan B, and he told me a lot of stuff..."
WATCH him in action below - with his song 'Worthy'.
So there you have it. From there, it was a short step for Jacob to be asked to open for Emeli Sande on her recent UK tour.
"I said, If I must. The average size audience was 5,000 a night, sometimes more.
"She was great - told me to keep learning, stay open to ideas, listen to everything.
"And just being around her was a time to learn - her techniques, her emotions. She's the hottest thing now, but she came from humble beginnings."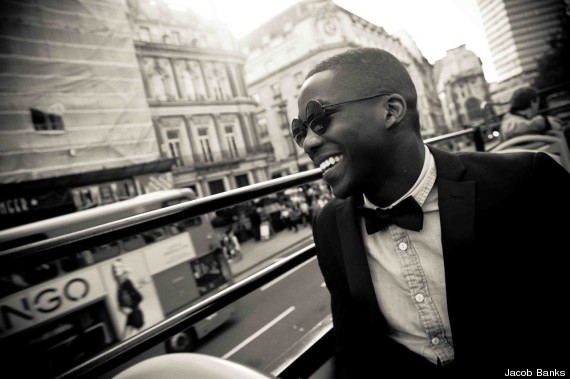 Jacob Banks is slowly getting used to the attention his music is attracting
Jacob's track getting most of the attention is 'Worthy', co-written by Jada, one of his fellow songwriters in a collective based in his native Birmingham - Jacob moved to London a couple of months ago. The song sounds deceptively mature in its lyric, but is really about a young man facing a world of possibility, exactly where he is now...
"There was a lot of interest in me suddenly, so it was me asking myself, as I was about to face the real world.
"I wasn't doubting myself, but I was checking."
Jacob Banks appears tonight, in support of Alex Clare, as part of this year's Summer Series at Somerset House, sponsored by American Express