Jennifer Garner is definitely getting her style mojo back as she does the press appearance rounds for new film The Odd Life of Timothy Green.

First she was spotted in this leather and navy ensemble, and now she's turned up looking all hot mamma in his red shift.

Next, she'll be wearing a different pair of shoes (we hope).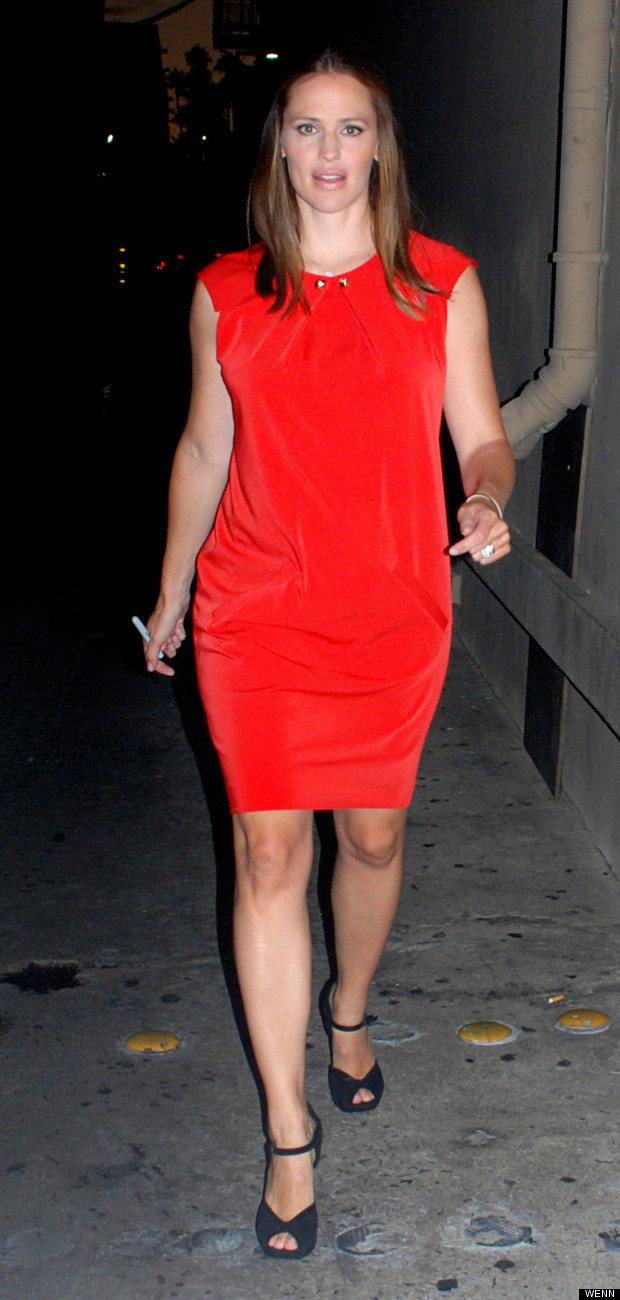 Here are a few of our other favourite brunettes.