How she managed to get through the whole of America The Beautiful without tearing up, we'll never know. But Jennifer Hudson put in a stellar performance as she belted out the tune along with a choir from the Sandy Hook elementary school.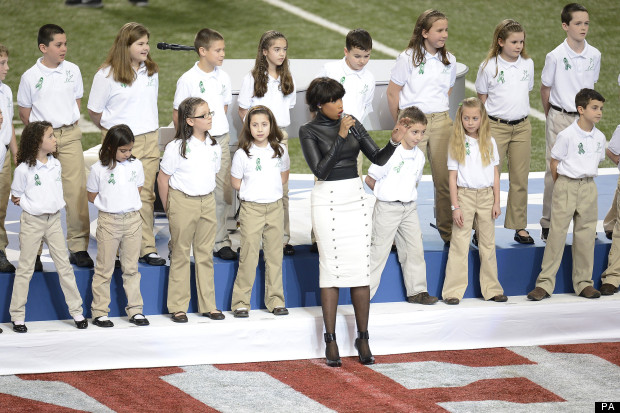 Jennifer was the first singer to take to the stadium, kicking off what was to be a fantastic night of singing and style (never mind the football, eh?), paving the way for Beyoncé and Destiny's child to totally smash it at half-time.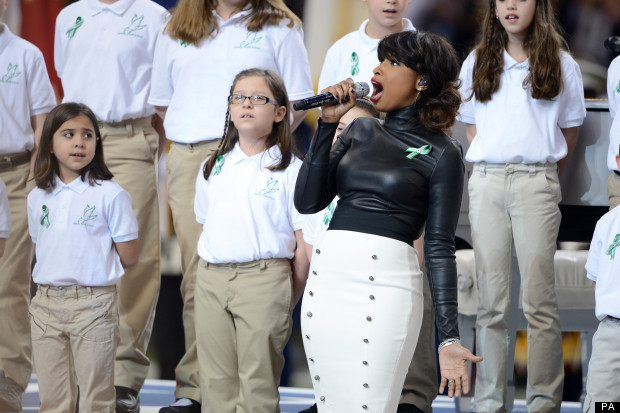 J Hud showed off her fantastic figure in a leather roll-neck top teamed with a button-detail white pencil skirt and ankle-strap stilettos. But she could have been wearing a sack and we'd still be singing her praises...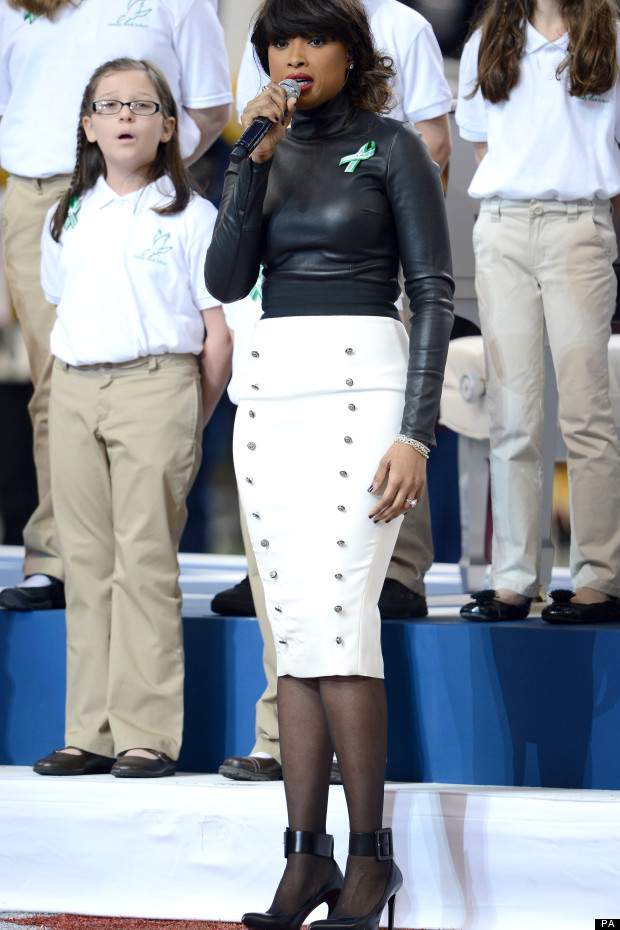 See all the pics from her performance here: