Who? Jessica Ennis and Bradley Wiggins, aka Possibly Our Two Favourite People Ever In The World At This Particular Moment In Time.
Where? Adidas Ungerground's secret Stone Roses gig in Shoreditch.
What? Being people of the cloth, we're thrilled to see Jess and Wiggo out of the lycra and in some proper clothes. Jess wore a T-shirt that makes it literally, metaphorically and metaphysically impossible to look at her without Survivor's Eye Of The Tiger infiltrating your brain, while Bradley wore a mod-tastic slim-cut suit - and then conveniently got photographed with his hero and Modfather Paul Weller. Awesome evening or what?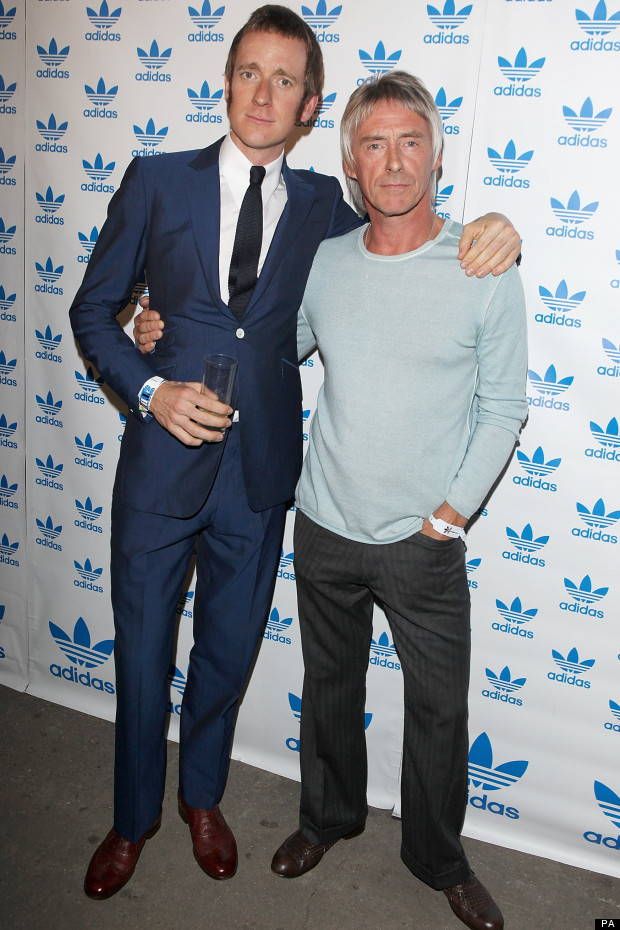 And as a little Tuesday treat for y'all: