This is Jodie Marsh looking like she's trying to be a superhero at the Loaded Glamour Girl Wrestling event yesterday.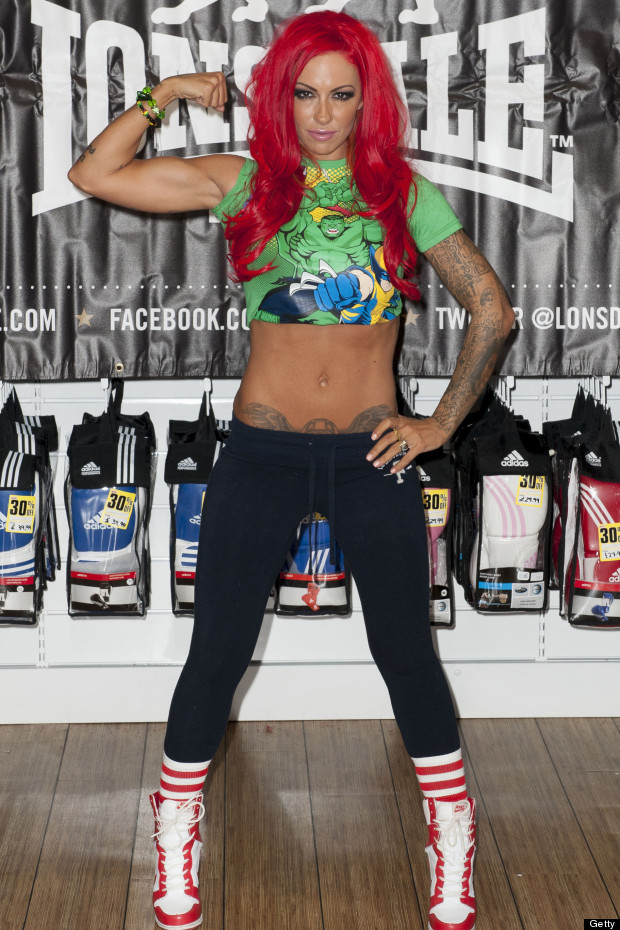 We don't think she's going for Wonder Woman. This look is more Uma Thurman's Poison Ivy in Batman and Robin mixed with the Incredible Hulk - you know, because of the T-shirt.

We're not sure if she's on the side of good or evil, but one things for certain - this whole look is a teeny bit scary.

If you want to dress up in cartoon-inspired garb, can we suggest you reference Karen Gillan 's Comic Con look instead?

And here, to cleanse your eyeballs, is what some of the other celebrities wore to Comic Con.