Jodie Marsh has become the latest celebrity to join the 'body surfing' brigade and, if nothing else, proved that she won't be sinking to the bottom of the sea anytime soon.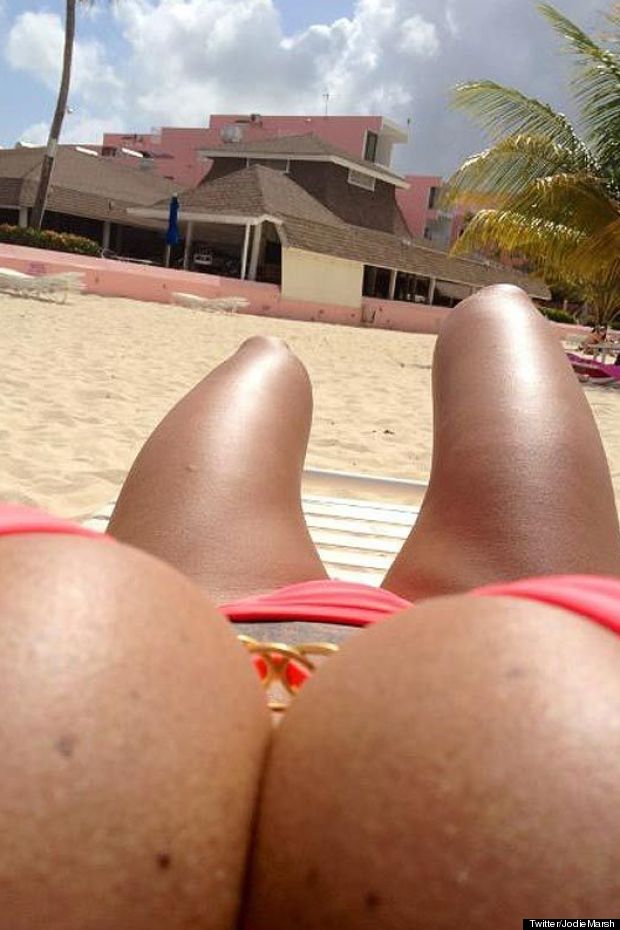 Body surfing - where you take a picture of your super-toned bod on the beach somewhere hot and amazing and post it online in an attempt to make everybody hugely jealous - has become a bit of a trend among celebs.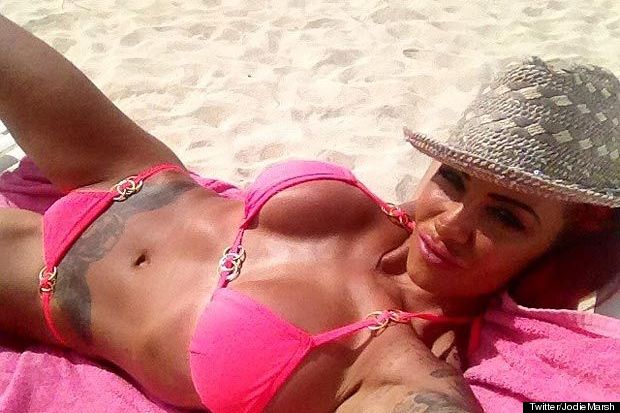 But you could barely see past Jodie's beach balls to the beautiful Barbados sand beyond.

It's not the first time Jodie snapped herself on the beach this weekend - she showed her support to Team GB by donning a Union Jack two-piece on Friday.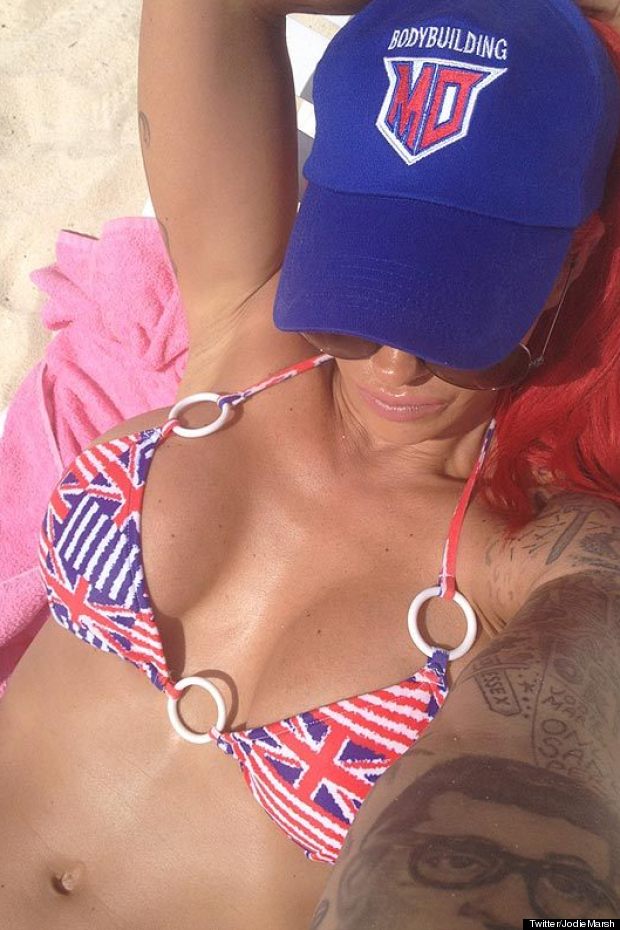 What do you think of Jodie's 'body surfing' pics? We think she should stick to body building...

See more stars in bikinis here: