What is Juilanne Moore's beauty secret and how does she constantly defy the laws of ageing? The actress looked simply radiant and so stylish when she arrived at the screening of her new film in New York.

The 52-year-old arrived at the Tribeca Film Festival for the screening of The English Teacher wearing Alexander McQueen.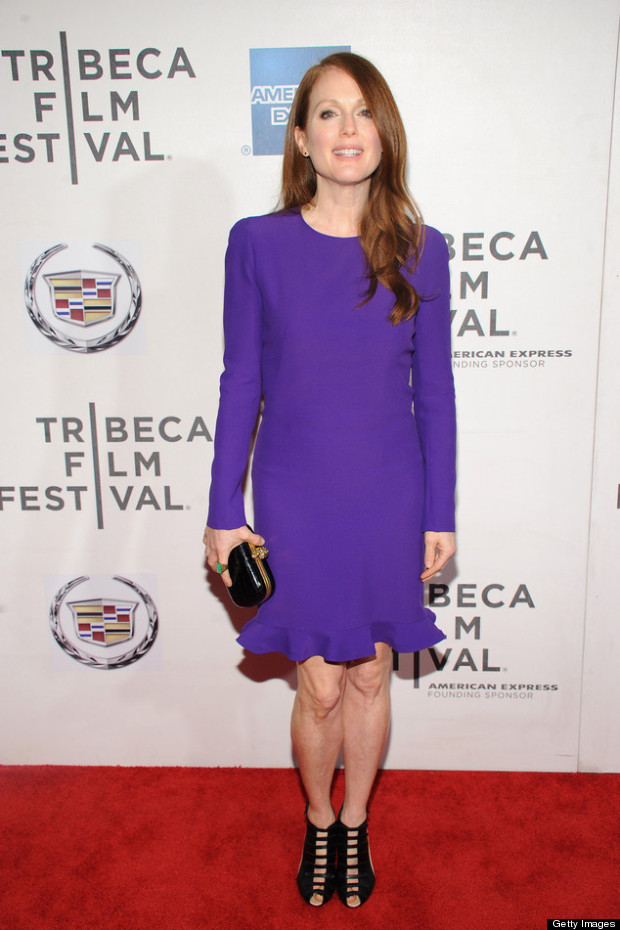 She teamed up a purple dress with a totes adorable pair of peep hole heels and a cute little clutch with a gold clasp to complete her impeccable look.

Now, it's rare that Moore gets her style wrong and we're glad that she continues to bring her A-game in making another fashion forward choice .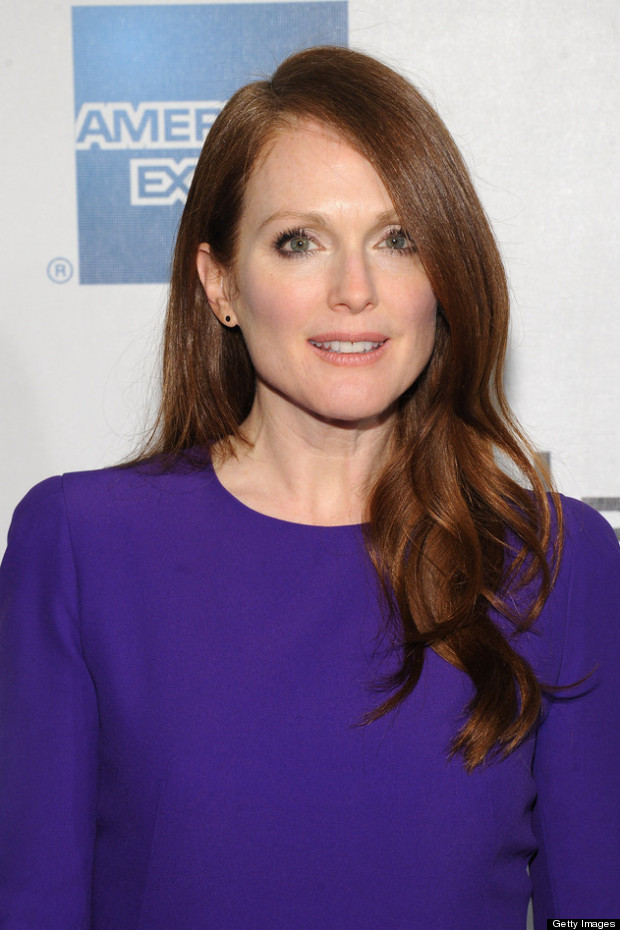 Her flawless complexion and fab outfit is definitely a winner in our book. High Five.

P.S Please give us your beauty secrets, Julianne? We hope we look this good when we hit 52-years-old.