Want to know how to dress for spring (when it FINALLY arrives)? Take a cue from Jessica Alba, whose Easter style had us oohing and aahing.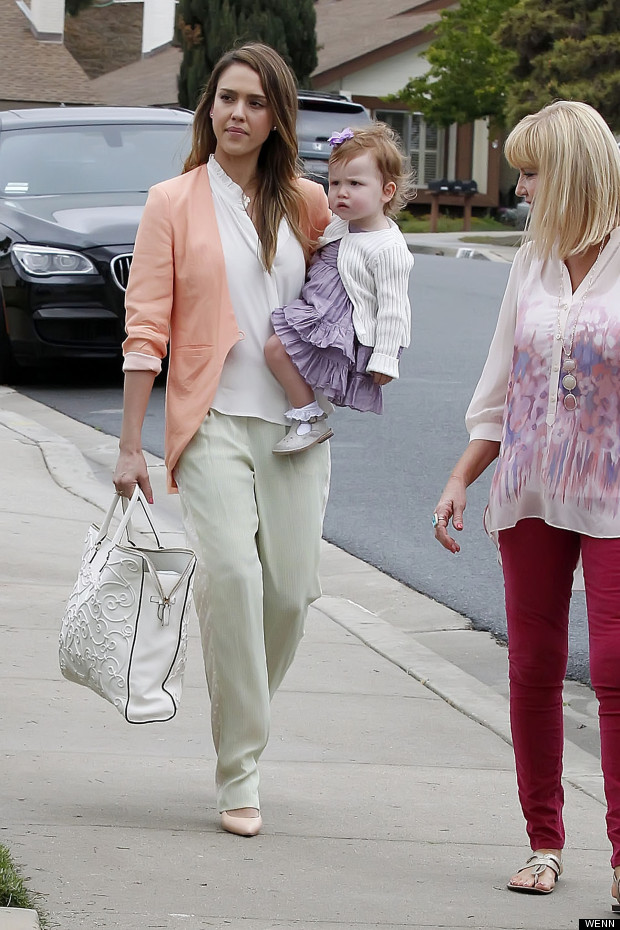 Her loose-fit trousers and white blouse were oh-so-chic, but it was the colour-of-the-moment coral blazer that we were really coveting.

Her little lady in lavender is pretty cute too, isn't she?

Get a bit of spring in your step. Who cares what the weather's doing?