Kim Kardashian told her Twitter fans she was jetting into Paris for a "Date night" - and it looks like she flew in using her sleek and stylish super-cape.

Before meeting up with beau Kanye, who's in the French capital for Paris Couture Fashion Week, Batwoman, sorry, Kim, winged her way to a front seat at the Stephane Rolland show.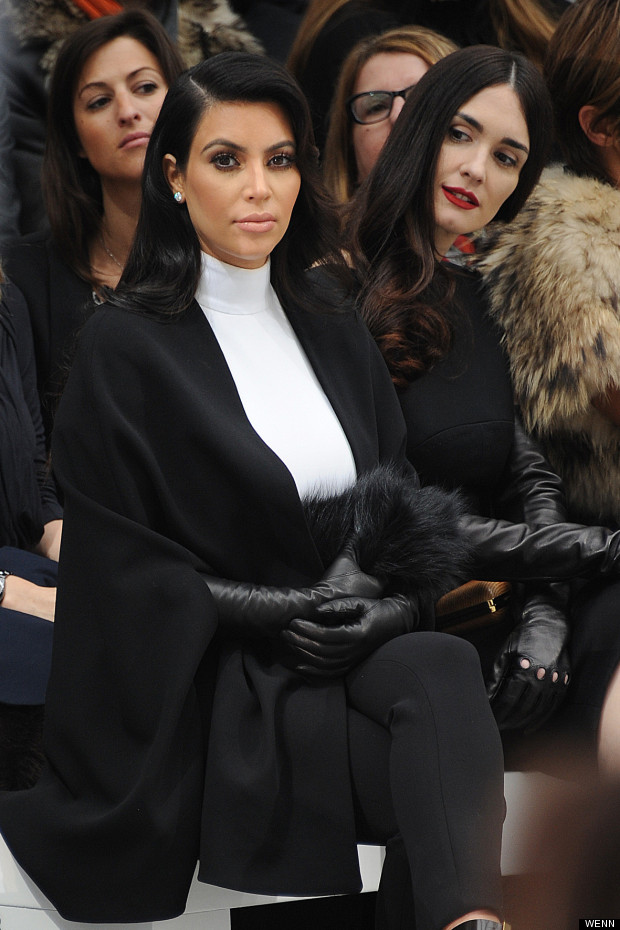 While there, she showed off her retro wavy, side-parted hairdo, and her monochrome outfit, finished with a fur 'thing' (questionable) and long leather gloves (chic).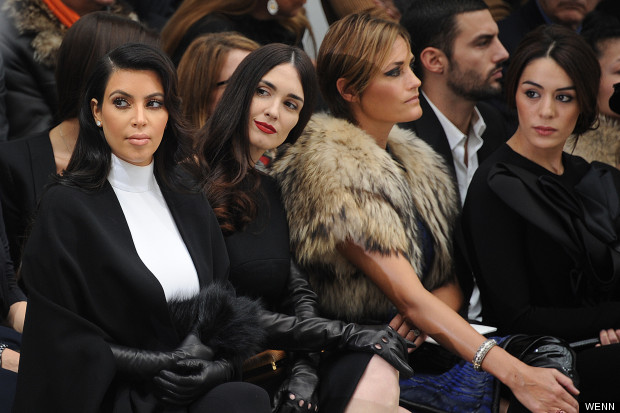 This kind of maternity wear we definitely dig. Agree?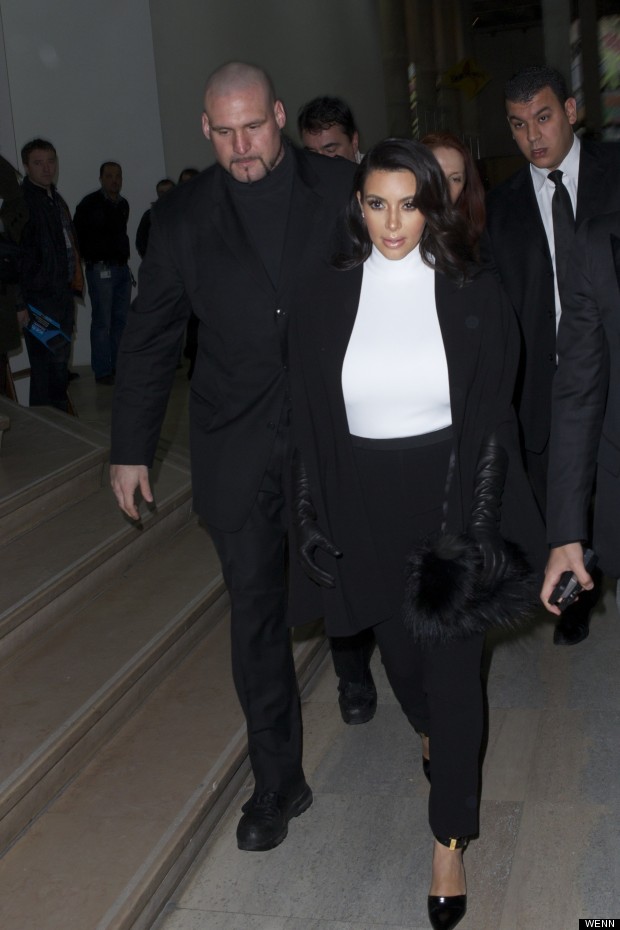 More KK: