Supermodel Kate Moss showed us once again how it's done as she strutted her stuff through the streets of London.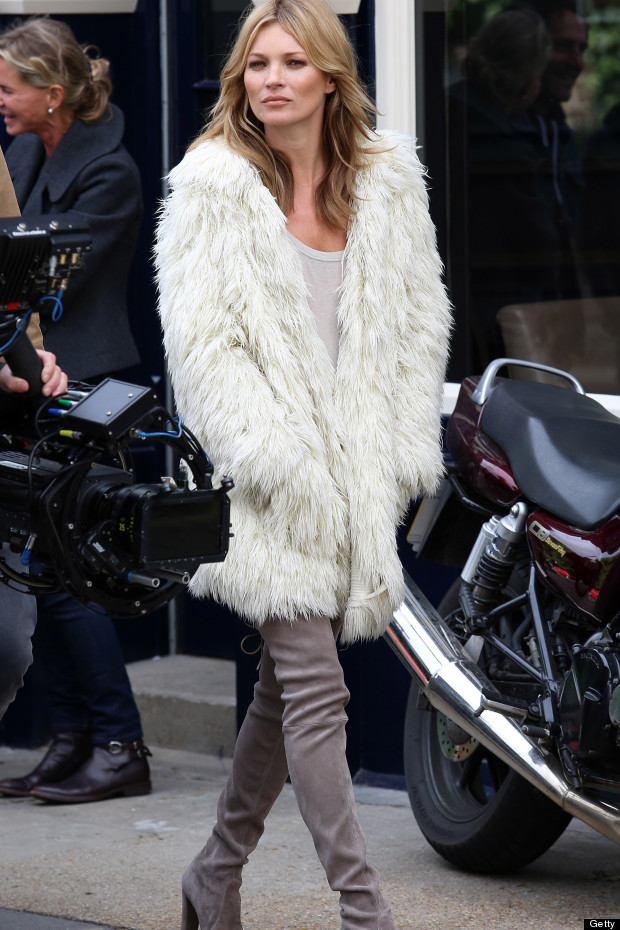 Proving (annoyingly) that some people are just born with 'it', the chic model and mum of one worked her look during a shoot for shoe designer Stuart Weitzman.

An oversized cream coat covered her modesty while her long slim legs beautifully showed off the towering thigh-high suede grey boots.

With a natural confidence that comes after 25 years in the business, Kate needed no direction on how to pose, sporting that enviable faraway model shot, with cheekbones you could cut yourself on... ... Although it seems she needs a body double these days? REALLY?!

To see why Kate will always be our style icon, have a look at the gallery below.