Kate Nash is officially back and is in the States promoting her new album. AND she's still sporting that black and white two tone do.

The 25-year-old rolled up to the Music Choice's U&A event in New York on Wednesday looking like Wednesday Adams meets Kate Bush. Surprisingly the combo totally worked and we reckon grunge-boho is a new must-try hybrid-trend.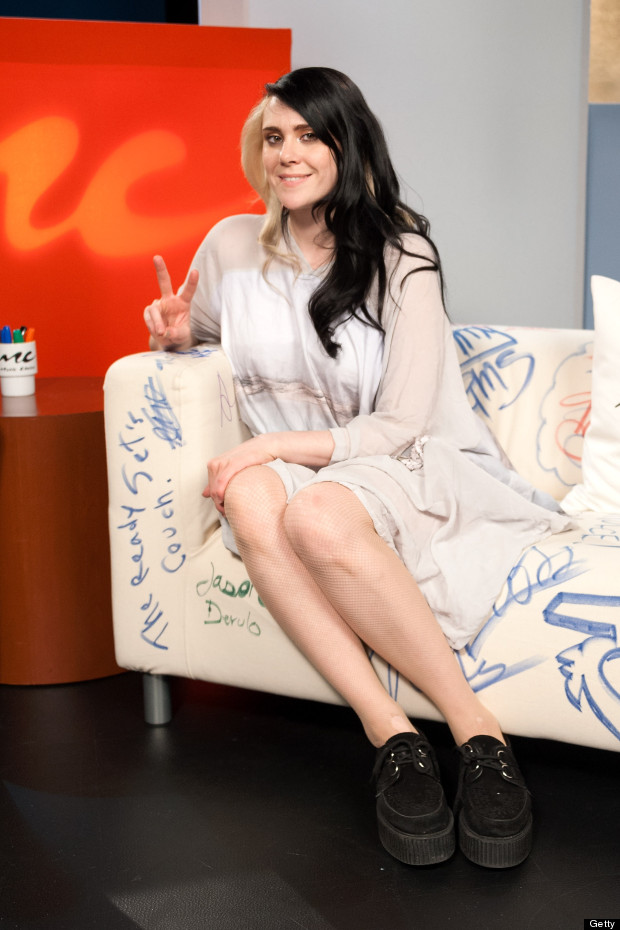 While we were wondering how she manages to make that Cruella De Vil barnet look good, the singer took to the stage to perform at the MTV, VH1, CMT & LOGO 2013 O Music Awards the same day but switched her creepers and smock dress for a black and white mullet-hemmed ensemble, complete with floral underskirt.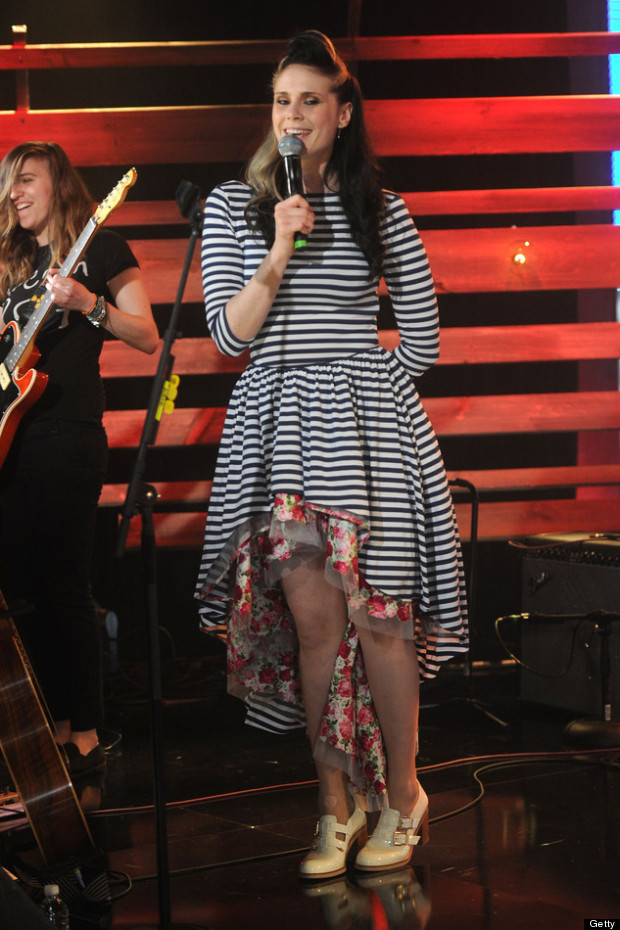 Teaming the frock with lemon yellow buckle strap heels Kate was certainly making a statement with this striking look - we're just not quite sure what that statement was. Hmmm. Any ideas?