Kate Winslet looking can't-take-your-eyes-off-her BEAUTIFUL is no new thing. But her cover shoot for the Harper's Bazaar April issue is hands down a whole new level of stunning. The newlywed (yes she quite literally had a Rocknroll wedding) wore Louis Vuitton, Fendi, Roland Mouret and Gucci for her shoot with the magazine by Alexi Lubomirski.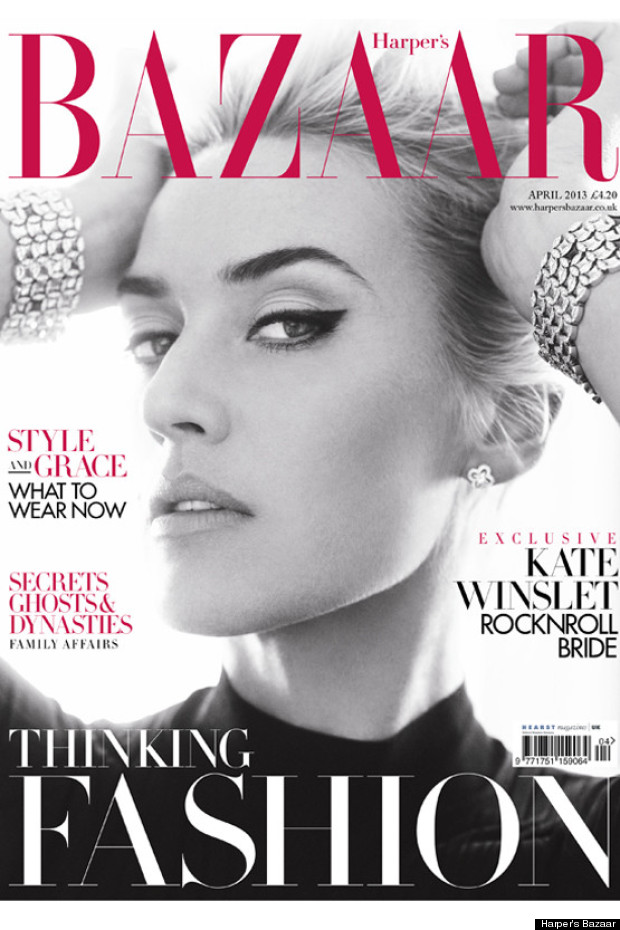 Kate, now married to Ned Rocknroll (Richard Branson's nephew) spoke of being in a new place but having learnt from her past: "I've really learnt a great deal about myself, in the last four years in particular. I think I can see more clearly now - about how the pattern of past experiences has shaped who I am, and the characters I have played - and I'm grateful for that."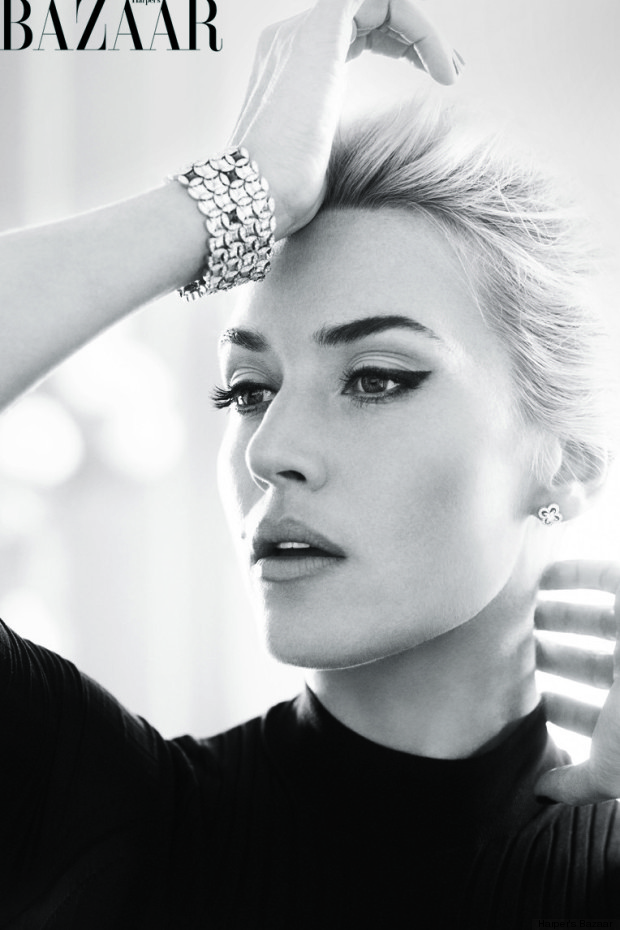 As well as having fallen head-over-heels for Ned, Kate continues to woo us with her British actress ways. On being awarded with her CBE for her services by the Queen last year Kate said: "Oh my God, she [the Queen] looks amazing. Beautiful skin - and wonderful thick hair. She looked really well and pretty and fresh, and she was wearing a lovely pale-yellow dress."

As for the ensemble that Kate wore on the day she met the Queen - by Sarah Burton no less - "I do think Sarah Burton is a genius. And it's remarkable what she's done, moving into a role like that, and really keeping it McQueen - that's hard. I mean, that's like taking over playing Hamlet and playing it exactly the same. It's just incredible. She's given it a touch of herself without taking anything away from it."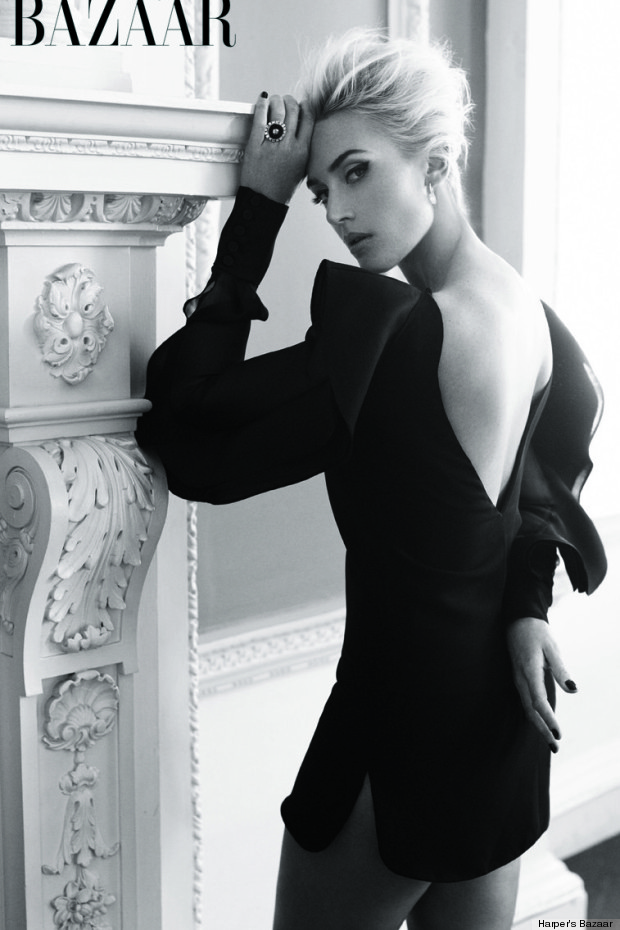 To swoon over Kate's style and get ALL the latest deets the full interview appears in the April issue of Harper's Bazaar UK on sale from Thursday 7th March 2013. Plus get a look at the behind-the-scenes video of the cover-shoot here.

Take a click through Kate's style evolution from way back when: