Who? Katherine Heigl.

What? The actress was all a-glitter and a-glimmer as she added a huge dose of Christmas sparkle to the Jay Leno show on Thursday night. Katherine was super-pretty in her charcoal pleated dress with its bauble-inspired top. She showed off an old-school Hollywood hairdo, as well as her cooking skills as she got behind the kitchen counter with baking expert, Marjorie Johnson.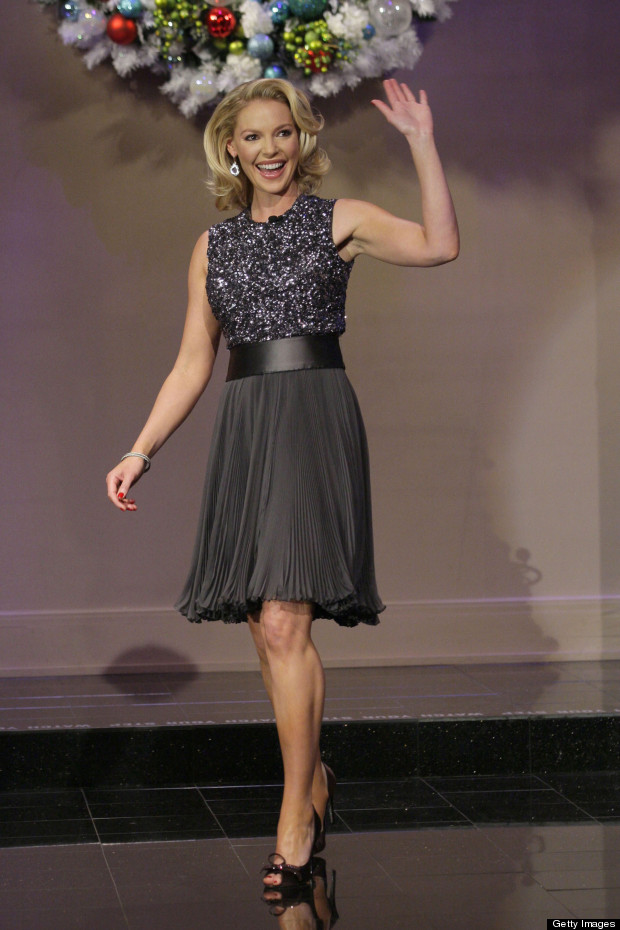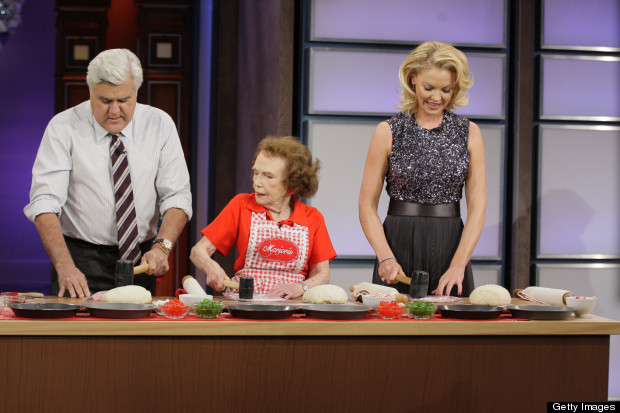 The Knocked Up star chatted about adopting her second daughter, Adelaide, and also swapped Christmas pressies with host Jay, who kindly gave her a pooper scooper with his face on it.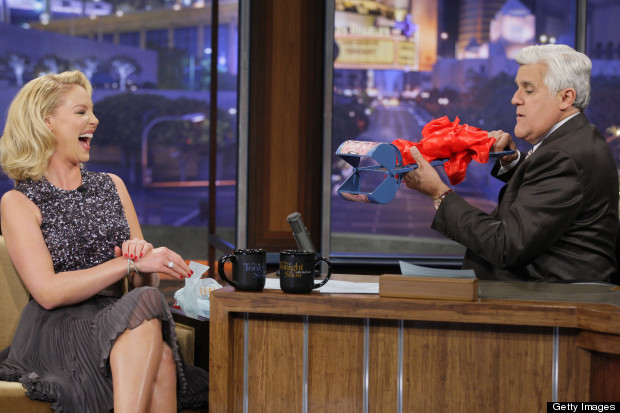 Where?The Tonight Show with Jay Leno, California, 20 December.

Verdict? We're suckers for a bit of festive shimmer, so this look gets a nod of approval from the MyDaily ladies...

See more perfect vintage hairstyles here: