Watch out Jan Moir (she's a Daily Mail columnist famous for being nasty) - Katherine Jenkins has issued a dressing down and guess what? It's public.

The Welsh opera singer - who ran the London Marathon at the weekend and raised £25,000 for Macmillan Nurses - posted an extended tweet addressing Moir, who thought it was cool use her column to have a go at the 32-year-old for having the cheek to look good while running 26 miles.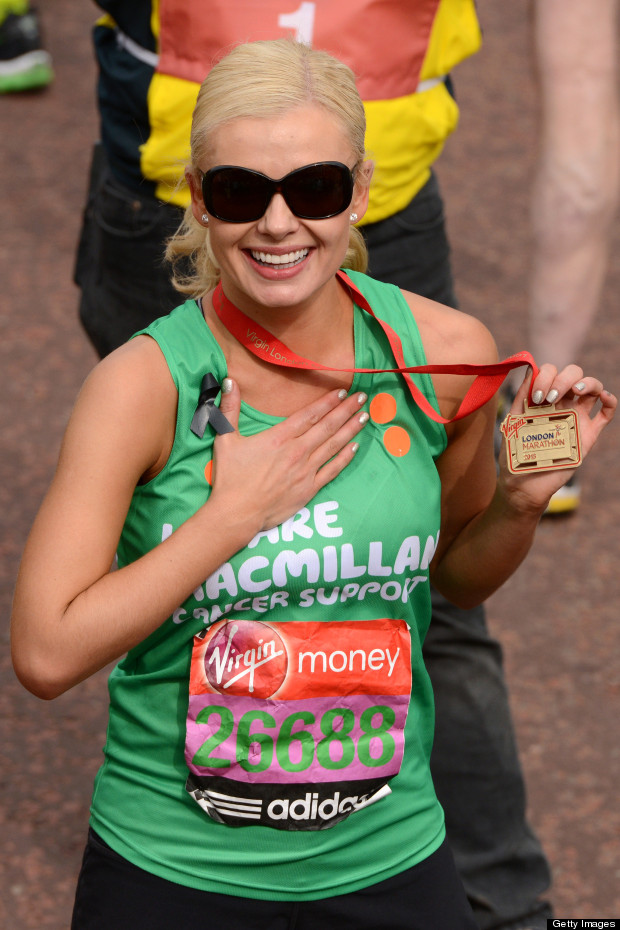 Our fave excerpt from the lets-turn-a-positive-into-a-negative-bitch-fest feature is probably: "Is it wrong to think that no matter what Katherine does or says, however good the cause or how sincere her intent might be, she can never quite shake herself free from the thick fog of self-interest that seems to cloak everything she does? "

Yes Jan, it is wrong. Especially when your subject has just run 26 miles and raised five figures for charity.

Anyway, here's what Katherine retorted with:

"Jan (Moir), I wish you love & happiness in your life. I adore & support other women and I only wish you could do the same. I ran on Sunday in memory of my father & to raise money (£25,000) for an excellent charity (@macmillancancer) who helped him when he was dying. Yes, I twittered about it but I did so to share my progress & day with those kind people on twitter who had supported & sponsored me. I ran in sunglasses because it was sunny. I tied my hair back in a pony tail because I expected to sweat. As if you had some insider knowledge you wrote I was wearing eye shadow, eye liner& lip gloss. Wrong again - none of the above - I had Vaseline on my lips, handed to us by St Johns Ambulance on our way round the route. You can knock me all you like but you cannot take away from me what I know I accomplished last weekend. Next time you run a marathon Jan, I will be the first to sponsor you, because I know how much guts, hard work & determination it takes."

*Applauds*.