If Katherine Jenkins' glamorous look was anything to go by, you'd be forgiven for thinking the London Marathon had morphed into a red carpet event.




The star looked picture perfect in full makeup and fake tan as she took to the streets to run in support of Macmillan and in memory of her father, Selwyn, who died of cancer when Katherine was 15.

She even finished off her marathon ensemble with designer shades and dazzling diamond earrings.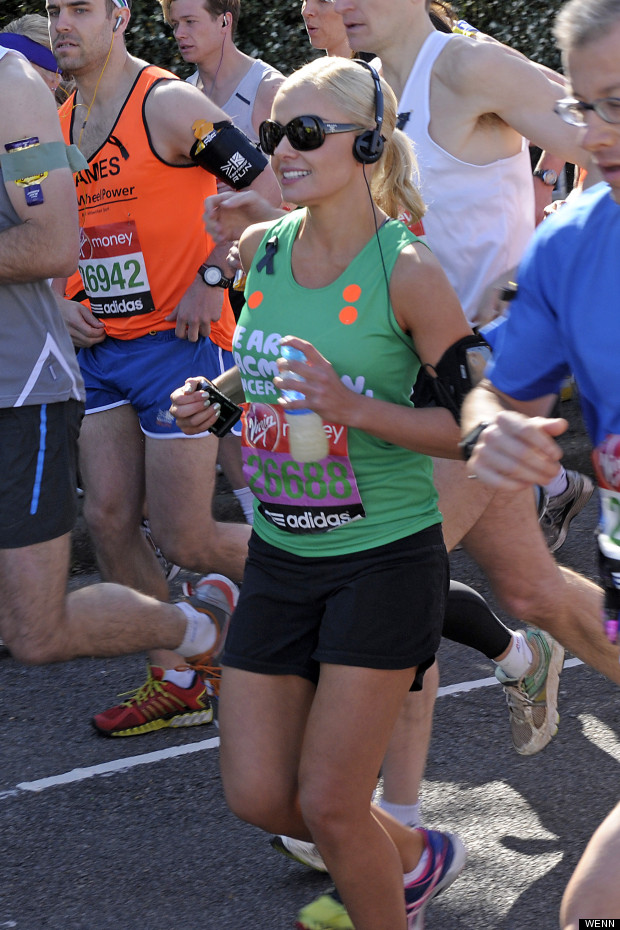 Katherine finished the 26.2-mile race in five hours and 26 minutes, and practically looked exactly the same when she finished as when she started.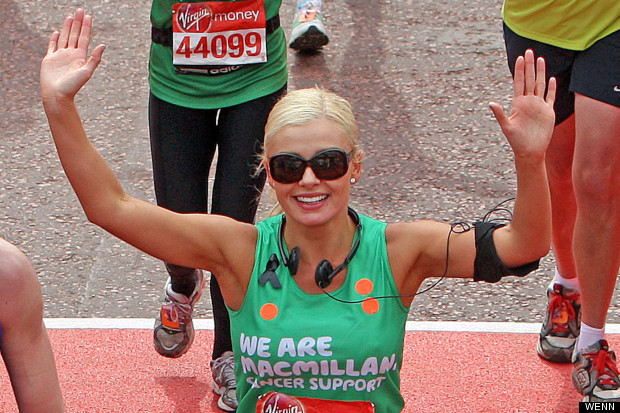 No sign of a sweaty red mess here. What's your secret, Katherine?

Congratulations!